Bike Trails: From Nature Rides to City Strolls
Bikes are incredible outdoor vehicles. Stroll through the city while catching a breeze, coast on a paved path shaded by lush trees, save some gas as you jump from restaurant to shop to park - there is so much fun to be had! We compiled the five best bike trails in Orlando ranging from urban to rural so you can choose the right ride for you.
Little Econ Greenway in East Orlando
Are you beginning your cycling journey? Then the Little Econ Greenway in East Orlando is a perfect trail for you! Spanning at a comfortable eight miles along the Little Econ River, the Little Econ Greenway goes right through Jay Blanchard Park. This park is full of wildlife, picnic tables, and a beautiful butterfly garden!
Don't want to bike? No worries! This trail is perfect for a stroll through nature, canoeing along the river, and an outdoor picnic!
Get directions here.
Cady Way Trail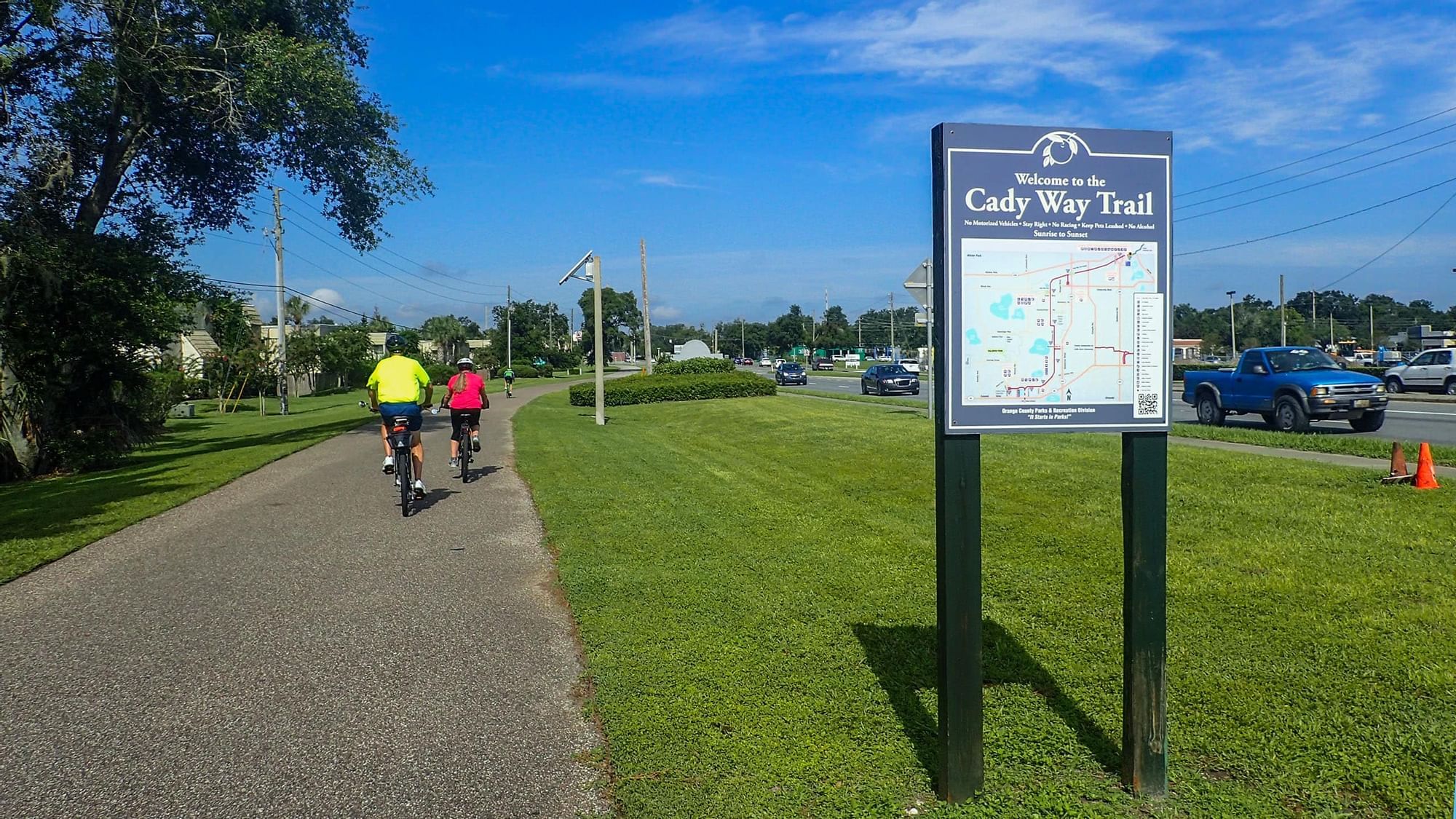 Photo courtesy of: FloridaHikes.com
Only located four miles northeast of Downtown Orlando, Cady Way Trail is a perfect starting point for safe, urban and rural biking. Starting at Fashion Square Mall, the Cady Way Trail leads you into Baldwin Park. Connecting to various restaurants and shopping centers, this is a perfect path if you are interested in strolling and getting a bite to eat in the emerging Downtown Baldwin Park area.
Get directions here.
West Orange Trail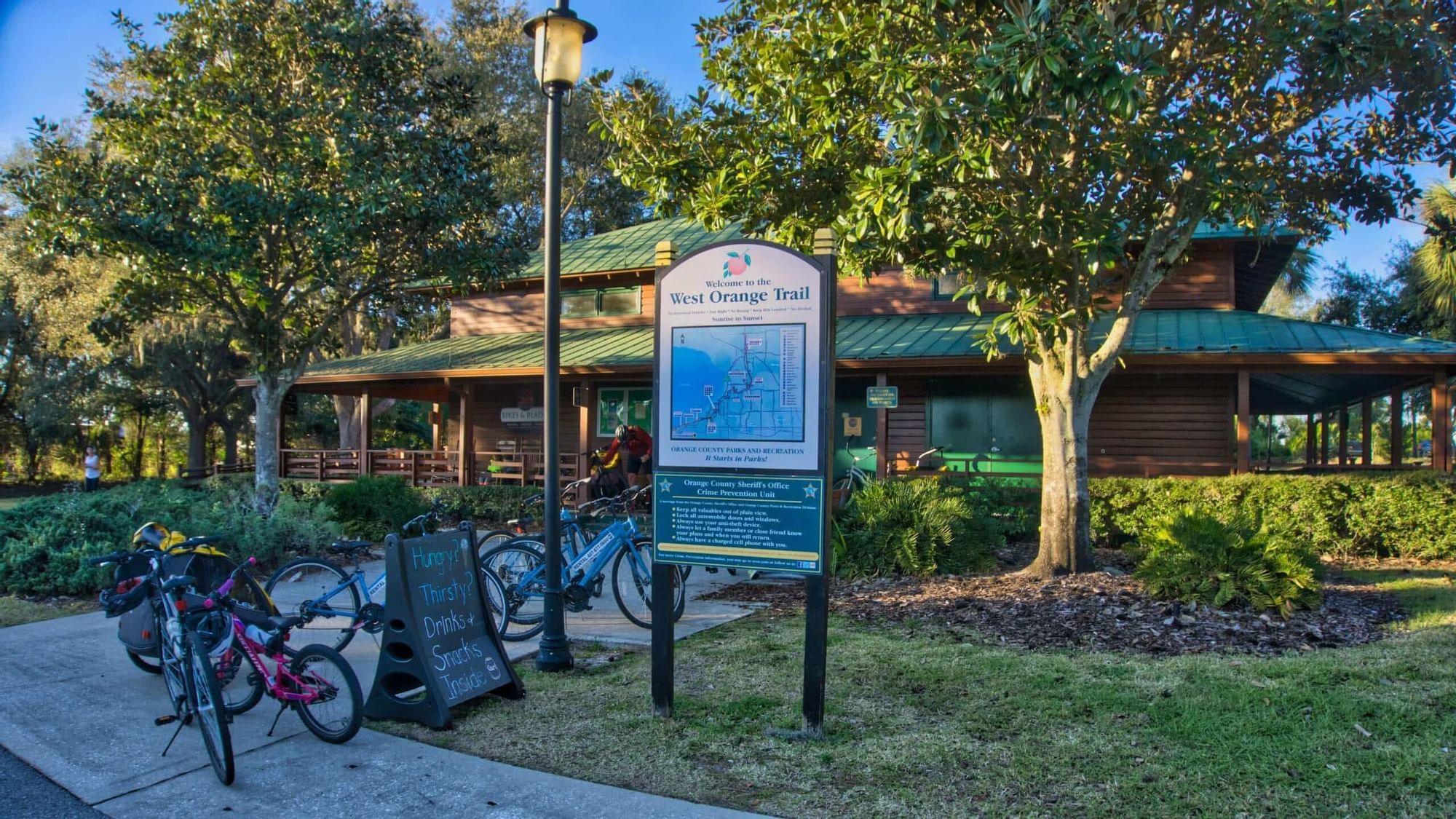 Photo courtesy of: FloridaHikes.com (John Keatley)
Are you an experienced bike rider looking for a longer trail? The West Orange Trails features 22 miles of soft rolling hills with a mix of rural and urban views. According to Rails-to-Trails, a nonprofit that supports the development of trails across the U.S., this is one of the most popular trails in all of Florida!
It is 15 minutes northwest of downtown Orlando and takes you through tree-lined Oakland before bringing you through Winter Garden.
See the trail route here!
Seminole Wekiva Trail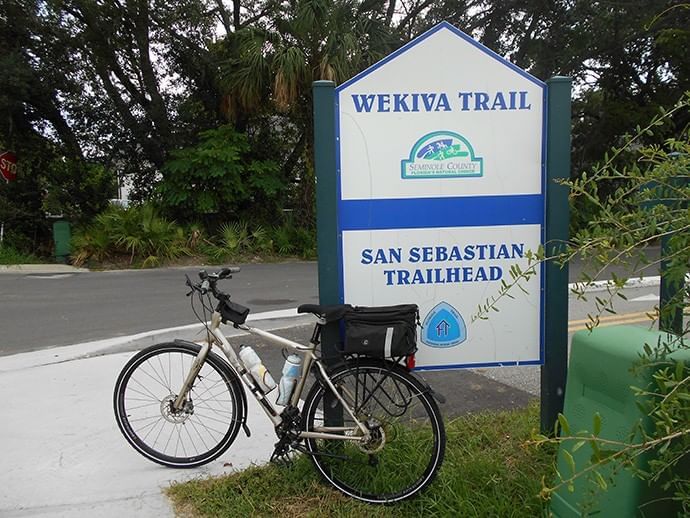 Photo courtesy of: FloridaHikes.com
Are you looking for a trail more off-the-beaten path? There is no better alternative than the Seminole Wekiva Trail! Running along the former Orange Belt Roadway, the Seminole Wekiva Trail is a peaceful alternative to the often busy trails before on this list.
You can expect to see lush woods draped with Spanish Moss, and quiet residential neighborhoods for the first 7 miles of the bike ride. This is a perfect ride, as the shade provided by the Spanish Moss trees cool down riders from the Florida sun. Many who left comments on Traillink.com say this trail is one of the best kept secrets in the area and make for a wonderful weekend ride.
See the trail route here!
Spring to Spring Trail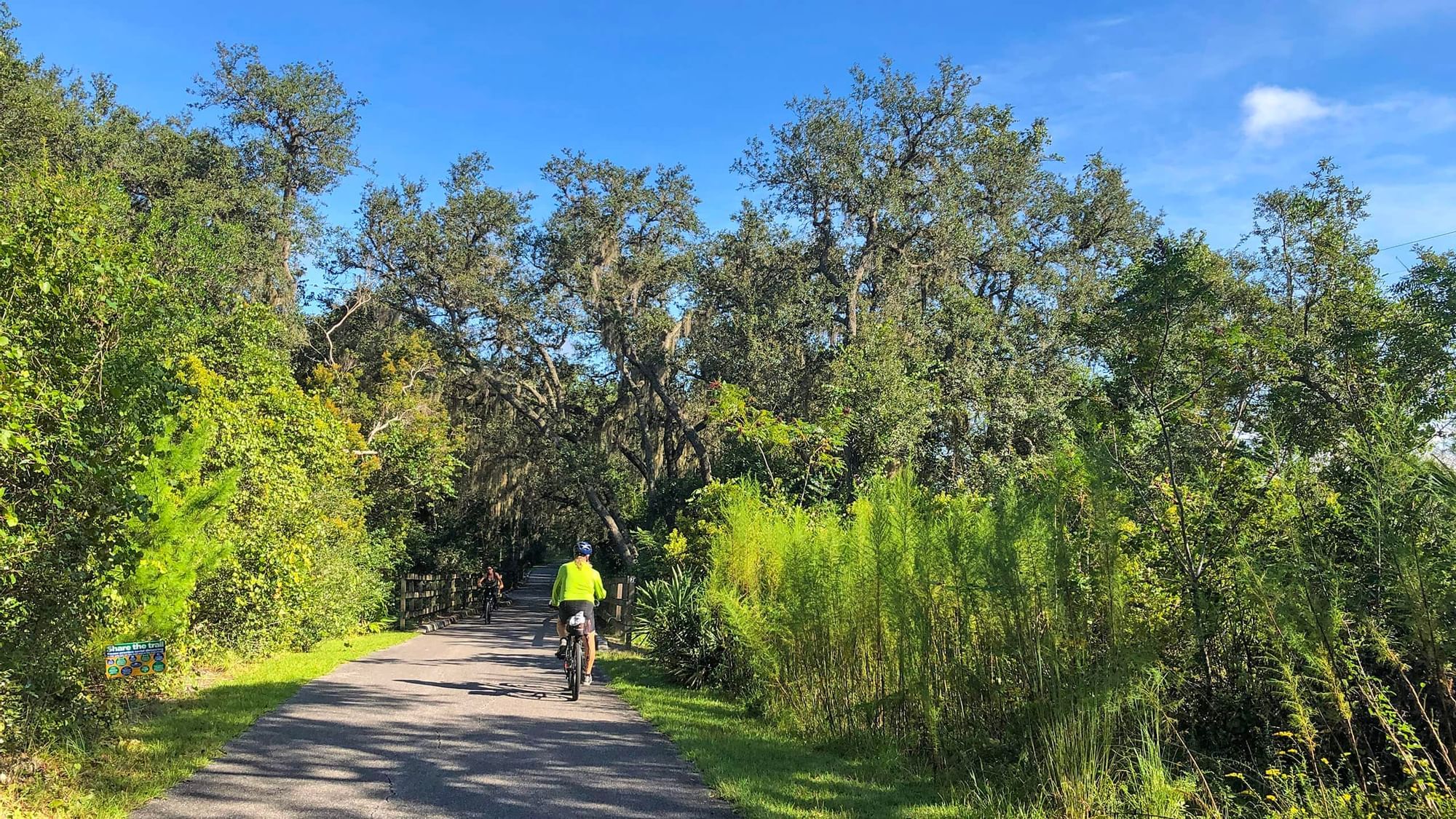 Photo courtesy of: FloridaHikes.com
The soon-to-be 26-mile (24 miles have been completed) trail gets its name from the two springs that it will connect - Gemini Springs Park to Deleon Springs State Park. The trails, creeks, marshes, and rivers boast a wide variety of biodiversity.
Trail-goers have reported there to be deer, otters, egrets, bald eagles and much more making this place perfect for nature lovers.
See the trail route here!

Explore the Orlando area in a healthy, breezy and environmentally conscious fashion! Check out one of these amazing trails today!