Discover What's Beyond the Tourist Areas of Central Florida
Orlando may be famous as a theme park haven, but there are countless many more reasons to stay a few extra days at Vista Cay Resort by Millenium and enjoy the Greater Orlando Area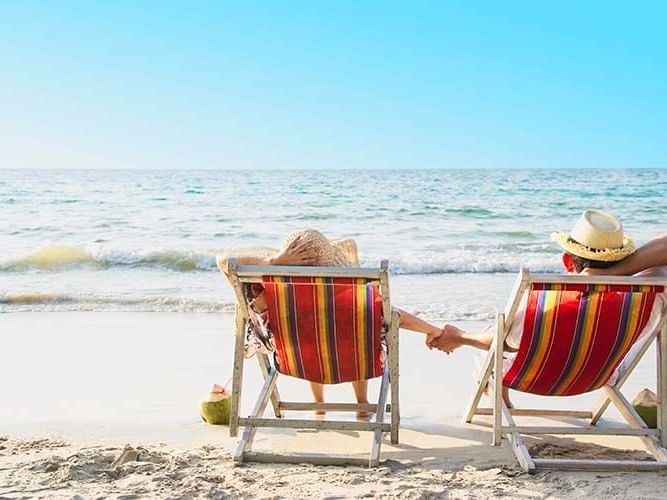 Orlando may be famous as a theme park haven, but there are countless many more reasons to stay a few extra days at Vista Cay Resort by Millenium and enjoy the Greater Orlando Area
Here is a list of places you can visit around Central Florida, complete with distances and the general assumption that you don't want to drive more than an hour—so these are perfect places for a day-trip:
Winter Park – This quaint-but-thriving community is located about XX miles north of Vista Cay Resort by Millenium, via Interstate 4 (I-4). The community is home to Rollins College, a highly-respected higher education institution, and Park Avenue—a classic shopping district with boutiques, specialty stores and plenty of street side cafes. Winter Park also has a number of parks where you can take a stroll among local trees and flowers, making it a perfect alternative to a day at a theme park. Last, make it a point to enjoy lunch at one of Winter Park's interesting restaurant, covering a variety of cuisine styles—from an American Bistro to a Brazilian steakhouse.
Daytona Beach – Known for its NASCAR races, miles of sandy beaches and Bike Week festivities, Daytona is located about 55 miles northeast of Vista Cay Resort by Millenium, via Interstate 4 (I-4). The city is also home to a number of universities, including Embry-Riddle Aeronautical University, Bethune Cookman College and Daytona Beach State College. Start by taking a tour of the amazing Daytona International Speedway, then head to the beach for a walk on the Daytona Beach Boardwalk, and finally enjoy fresh seafood at one of the many restaurants along the coastline.
Mount Dora – This is another location you can visit by heading north on the Florida Turnpike, then take SR 429 north (a toll road) into the Lake County area. Mount Dora is a constantly-growing town with a thriving shopping and dining district that has plenty of festivals and celebrations all year round. It is a great destination for antique lovers, given the countless shops you'll find throughout the downtown area. And look for the many coffee and ice cream shops where you can sit down and act like a local while enjoying their local specialties.
As you can see, there are options to help you diversify your trip to Orlando. Whether you are here on vacation or business, these local destinations are sure to fill up your day with a different flavor of Central Florida. Most importantly, the fact these places make for a perfect day trip will also ensure you can return back to Vista Cay Resort by Millenium early enough to continue enjoy the nightlife of International Drive before retreating to our amazing resort property. Maybe it's time to wander off the beaten path? We sure hope you make time to explore why Central Florida is such a wonderful place to visit.