Disney Returns to its Origins with Mickey and Minnie's Runaway Railway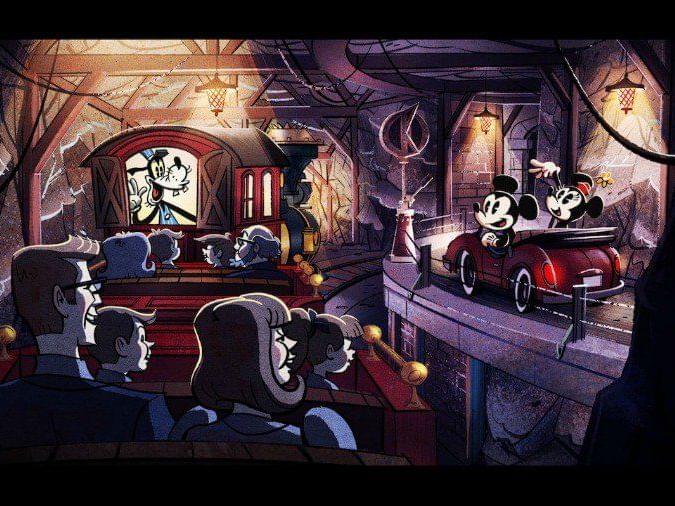 The new "vintage Disney" themed attraction will feature a 1930s Mickey Mouse and friends, taking guests on a journey through the original design vignettes of Walt Disney's creativity
Many of us were sad when Disney's Hollywood Studios ended the tenure of its popular Great Movie Ride a few years back, leaving us wondering what the reason for it could be—and now we finally know why. After much secrecy and tinkering by Disney Imagineers, the theme park giant is preparing to open its first Mickey Mouse ride while taking us back in time to the origins of its iconic brand mascot.
Mickey and Minnie's Runaway Railway is expected to open its doors in Fall 2019, just before the grand opening of its most anticipated new addition—the new immersive Star Wars Galaxy's Edge land. The vintage mouse-themed attraction is based on the original Mickey Mouse film shorts, released in the 1930s for the enjoyment of countless people who flocked to their town's cinemas to view silent films.
Walt Disney first conceived a signature mascot in the 1920s, when he drew Oswald the Lucky Rabbit—a character that already closely resembled a mouse, except for its long rabbit ears. The now world-famous mouse evolved with the changing media formats of the early part of the 20th century and finally arrived into its rodent likeness in the mid-1930s. It was that Mickey Mouse that became the inspiration for the new Mickey and Minnie's Runaway Railway.
The immersive nature of the Mickey and Minnie's Runaway Railway ride will take guests from the "real" world and transition them into the "cartoon" world. It is then that guests will journey with Mickey Mouse in an adventure the whole family will enjoy. Furthermore, the opportunity to ride with Mickey will be the first time the famous mouse takes center stage in a ride of this kind.
Immersing into a Disney cartoon short is a great opportunity to connect Mickey fans from all generations. Every generation tends to have a hero, but Mickey Mouse continues to transcend and evolve to remain relevant to every child—no matter his or her age. Mickey and Minnie's Runaway Railway is certain to be a joy for Disney purists, who have seen the theme park and entertainment company diversify its offerings over the past few decades.
Vista Cay Resort by Millenium loves Disney fans and we are ready to welcome you as soon as Mickey and Minnie's Runaway Railway opens to the public. With so many new attractions opening at Orlando-area theme parks, we are expecting a busy second half of 2019. So, please check your dates well ahead of your travel to ensure you get the best rate and availability.