Disney's Magic Kingdom Ranks Number One in Theme-Park Attendance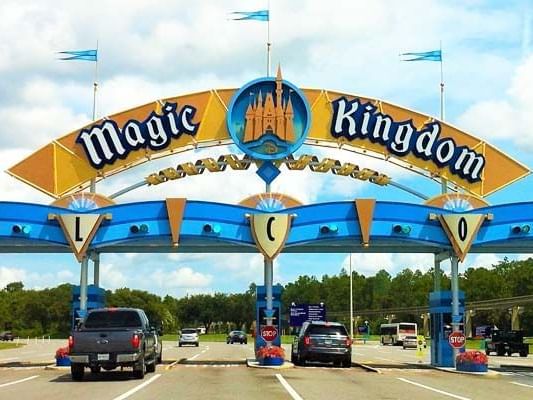 The rankings are released annually by the Themed Entertainment Association (TEA) and AECOM's Economics division in a report known as the "Theme Index"
Constantly evolving and reinventing its existing lands, attractions and rides to keep up with the changing park attendee preferences—and technology trends—Disney's Magic Kingdom continues to draw crowds of people of all ages who come to meet Mickey Mouse, Minnie, Donald Duck, Goofy, and the rest of Disney's character gang.
The first Walt Disney World theme park in Florida, the Magic Kingdom was inaugurated in October 1971 by Roy Disney—just five years after brother Walt Disney passed away at the age of 65. The theme park quickly placed Orlando on the world map as an up-and-coming tourist destination with just over 20 million visitors in its first year of operation.
And it should be noted that almost 21 million visitors visited the Magic Kingdom theme park during 2018, out of a total estimated 157 million attendees to all Disney theme parks in the world. Another point of comparison is that Orlando was recently reported to have welcomed 75 million people to the city, with Disney parks being the top attractions prompting guests to travel to Central Florida.
Overall, Orlando's Disney theme parks remained within the top ten spots—out of a total of 25 included in the report—with their rankings being as follows:
Magic Kingdom (1st place): 20.9 million visitors

Disney's Animal Kingdom (6th place): 13.8 million visitors

Epcot (7th place): 12.4 million visitors

Disney's Hollywood Studios (9th place): 11.3 million visitors
The Magic Kingdom theme park is already planning to celebrate its 50th anniversary in the year 2021 with much fanfare. While many of the celebratory details are still a guarded secret, one of the Magic Kingdom' most awaited new attractions will be a TRON movie-themed roller coaster in Tomorrow land. In addition, rumors state that a new Mainstreet Parade and fireworks shows will add even more excitement to the celebration.
Vista Cay Resort by Millenium is a favorite lodging destination for many Disney fans. We are located near the International Drive tourist district, home to many local attractions and restaurants, as well as being located next to the Orange County Convention Center—one of the top trade show and convention destinations in the United States. We look forward to welcoming you to Orlando as the Disney parks continue to attract theme park attendees year after year—just check out our great rates and book early to ensure availability.