Enjoy Thanksgiving At One Of These Orlando Restaurants
We love Thanksgiving because Thanksgiving is one of our favorite holidays of the year, but sometimes the preparation is too overwhelming. Are you looking for a unique dining experience within the local Orlando community? We don't like to toot our foodie-horn, but we are the second best foodie nation in the nation according to WalletHub, which ranked 182 places in the U.S. on dining quality. Take a load off, whip off the apron, and enjoy a fantastic dining experience at one of these amazing establishments.
Columbia Restaurant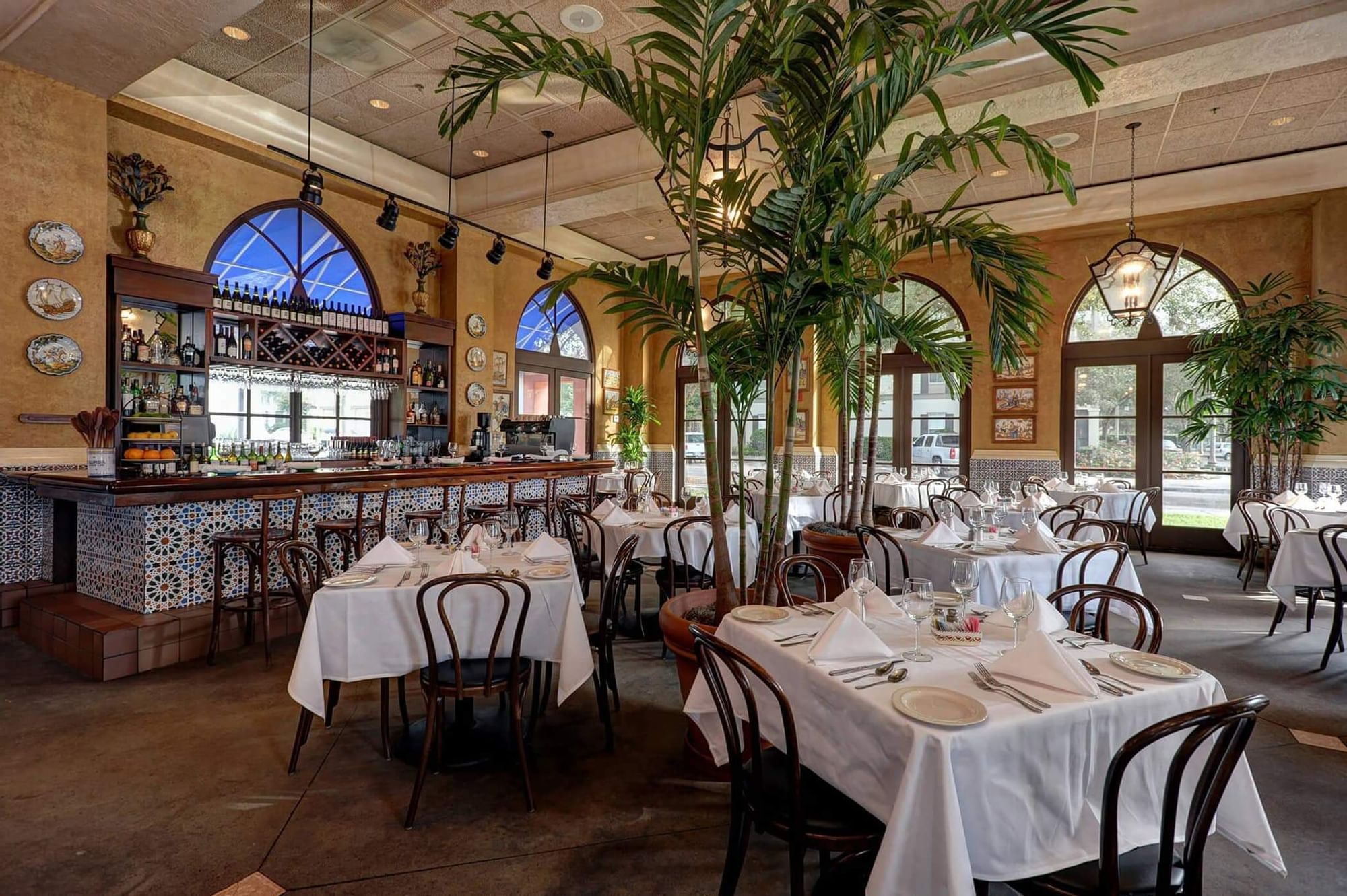 The famous Columbia traces its Spanish-Cuban roots to 1903 when Casimiro Hernadez Sr arrived in Tampa, Florida. Over the next 120 years, the original restaurant expanded to an entire block in Tampa, and has spread to the heart of Orlando.
Over the past century, The Columbia has perfected the "feel-good" aspects of traditional Thanksgiving cuisine.
Start off with a house Caesar or famous "1905" salad (you have to try the 1905), then advance to a to-die-for entree of roast turkey with great-grandmother's homemade Columbia stuffing, served with classic sides such as sweet potato pecan casserole and homemade cranberry sauce.
Reserve a table here!
Mia's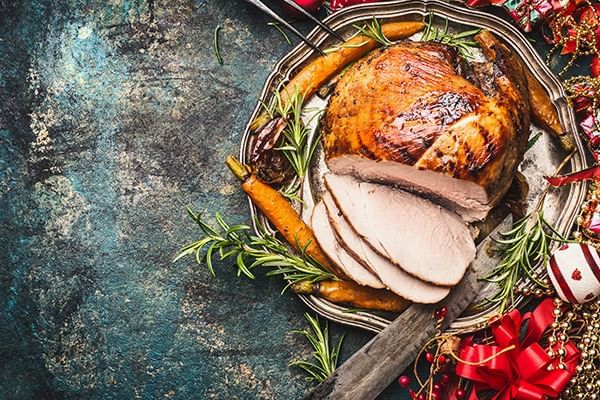 Capturing the essence of his great-grandmother Mia, Dave Nicholas is devoted to providing rustic, simple flavors using only the freshest ingredients. House-made pasta, charcuterie, and square pizzas are often the stars here…but did you know they serve a delicious Thanksgiving three-course meal?
That's right. For only $49 a person you are served Butternut Squash Bisque, Brick Oven Roasted Turkey with all the fixins', and mouth-watering' pumpkin cheesecake.
Reserve your spot here!

Cafe Tu Tu Tango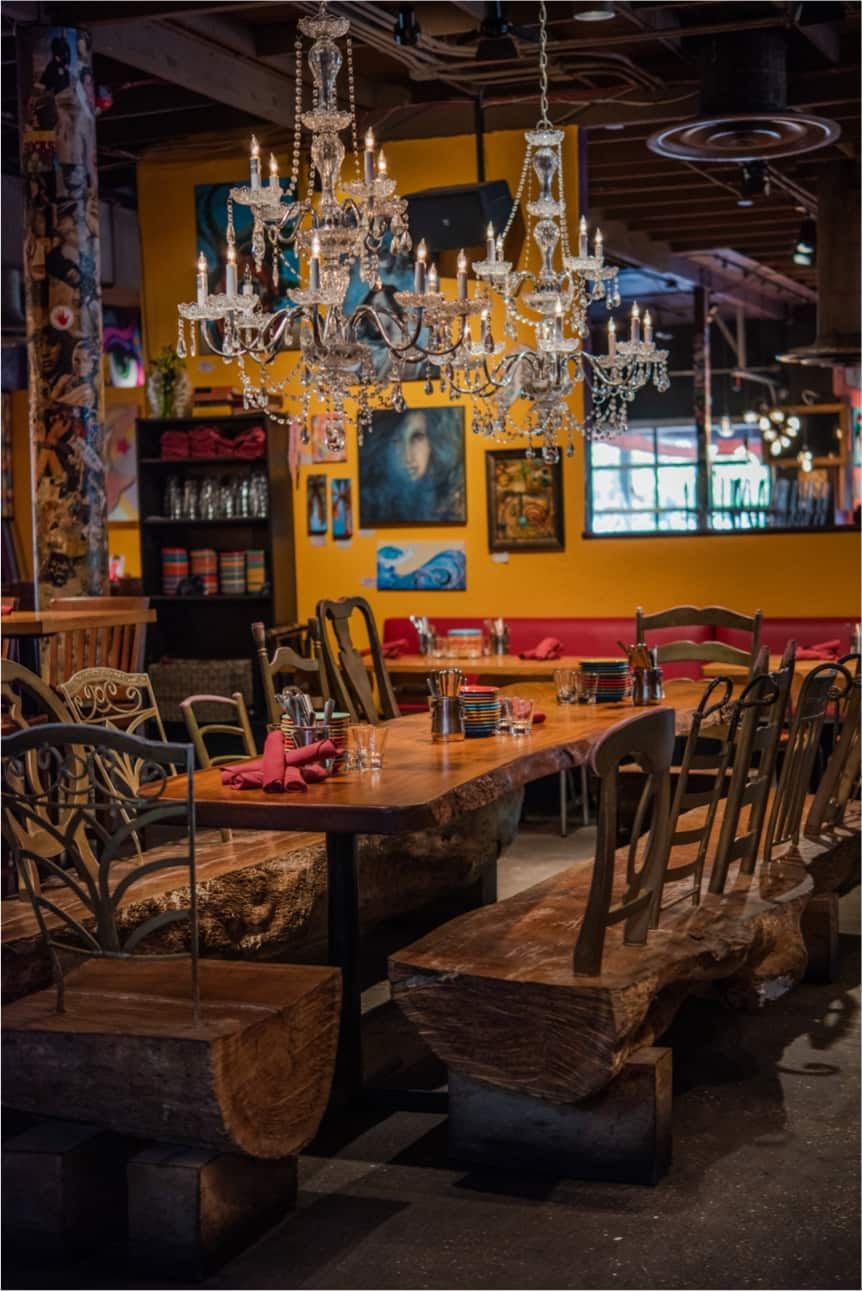 If you prefer more of a one-of-a-kind, eclectic dining experience, look no further than Cafe Tu Tu Tango. We love this restaurant because it pulls from Latin American, Caribbean, Middle Eastern, and many more expressive cuisines.
Artistry and character are at the heart of this restaurant and it shows from the colorful, craft decor to the spontaneous entertainment such as weekend belly dancers!
This year, Cafe Tu Tu Tango is serving a delectable Thanksgiving Day:
Enjoy Classic Roasted Mojo Turkey with giblet gravy and house-made cranberry sauce paired with sides including (but not limited to) Truffle Scented Mushroom Stuffing and Jalapeno Mac and Cheese. Now that makes Cafe Tu Tu Tango a Thanksgiving flavor ride!
Reserve your table here!

Capone's Dinner & Show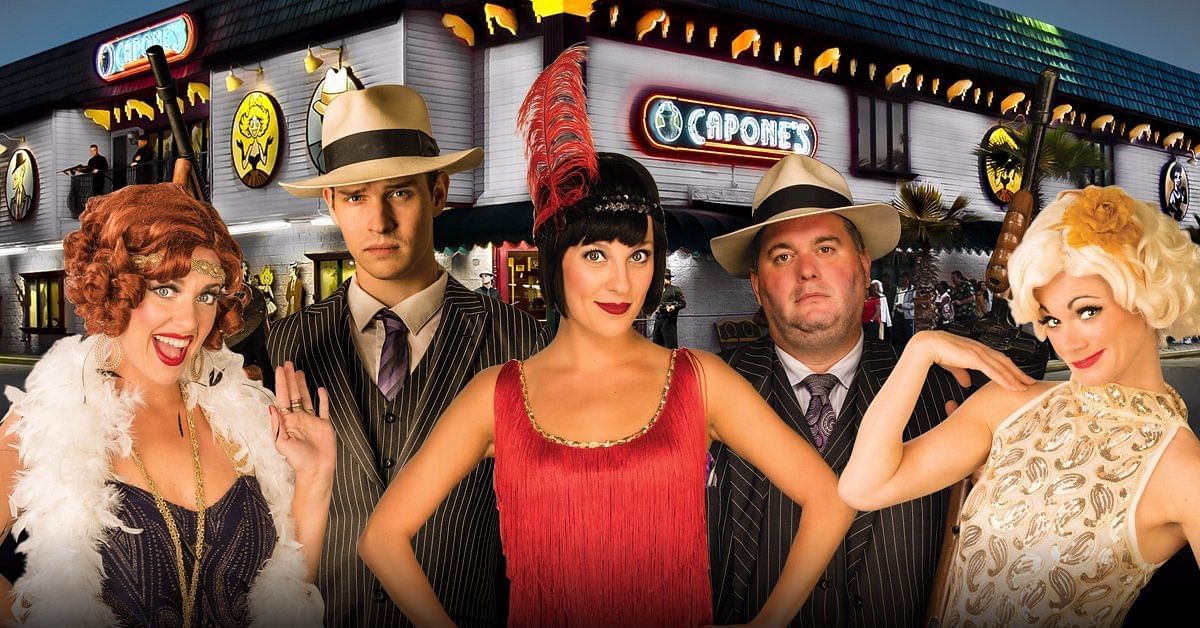 Discover the mysterious world of Capone's on Thanksgiving this year. Knock three times and instantly enter the 1930s. Prohibition, gangsters, and spinners are rampant inside these walls and you get to watch them put on a hysterical show!
We promise Giovanni's Annual Thanksgiving Feast won't leave you hungry. You can enjoy Thanksgiving classics such as turkey, cornbread stuffing, and many other staples.
Help yourself to all-you-can-drink beverages (alcoholic and non-alcoholic) and upgrade to the VIP section for a great time (please note - no kids allowed in VIP).
To experience the "wild-side" of Thanksgiving, reserve your spot at Capone's!
Bull & Bear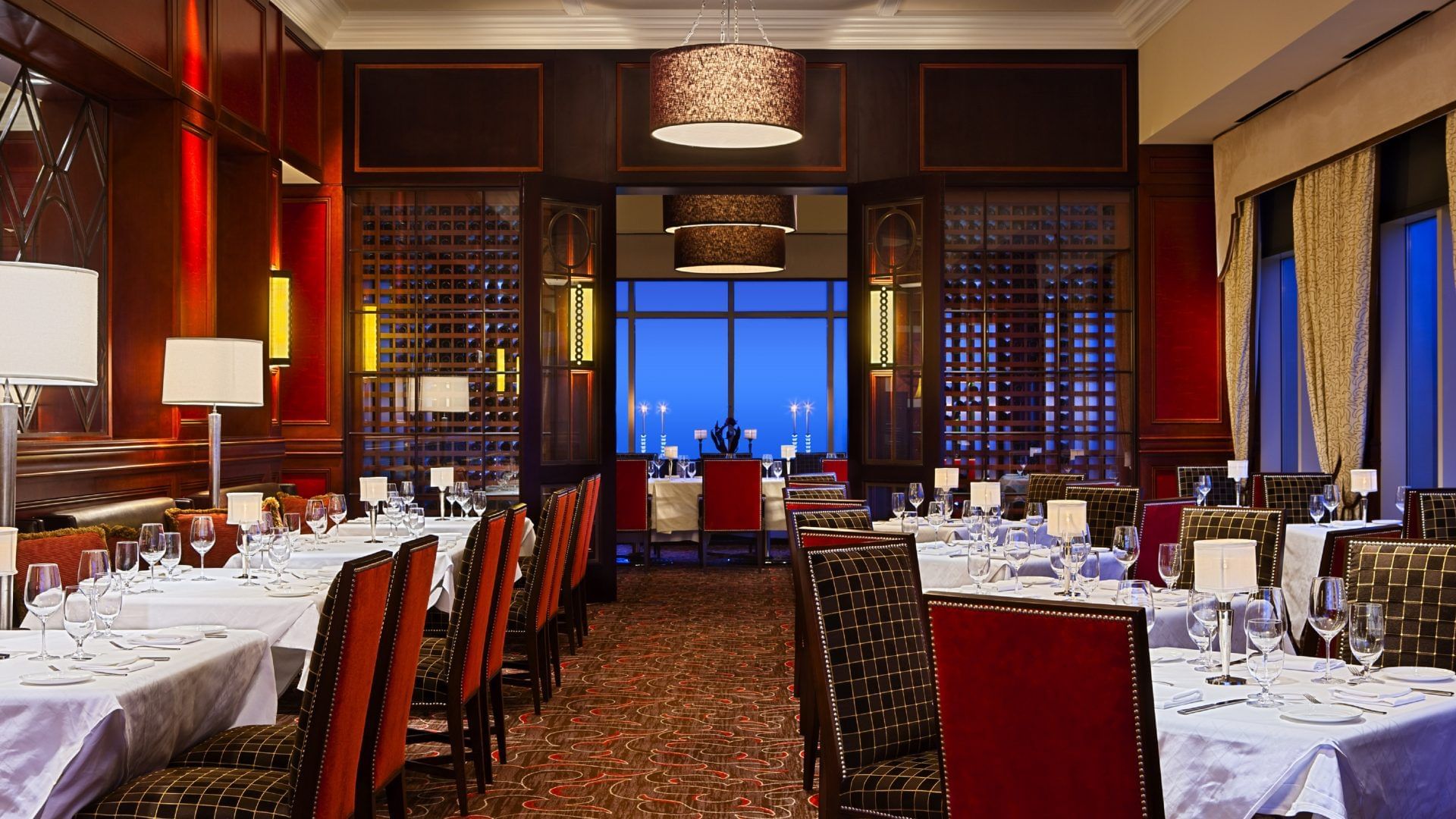 Are you looking for the most decadent fine-dining experience this Thanksgiving? Well, there is no better place to look for this than at Bull & Bear Restaurant. Modeled after the trendsetting location in New York City, Bull & Bear Orlando serves hearty portions of traditional fare in a warm, club-like setting.
Enjoy highly personalized service incorporating table-side preparation and extensive wine recommendations. Indulge in a four-course Thanksgiving feast served with specialties like pumpkin lobster bisque, classic roasted turkey, and a trio of decadent sides, and you can't forget about the homemade pumpkin pie with salted caramel gelato.
Engage in an unforgettable experience here!

Leave the oven off, and treat yourself to a day off this Thanksgiving at one of these many fine establishments throughout Orlando. If you would rather cook a homecooked, loving meal for your family - our premium, full-sized kitchens at Vista Cay are sure to make you feel at home.