Enjoy Your 2019 Holiday Celebrations at Universal Studios
Located just a "stone's throw" from Vista Cay Resort by Millenium, the Holiday Season comes alive with excitement for the whole family at Universal Orlando's theme parks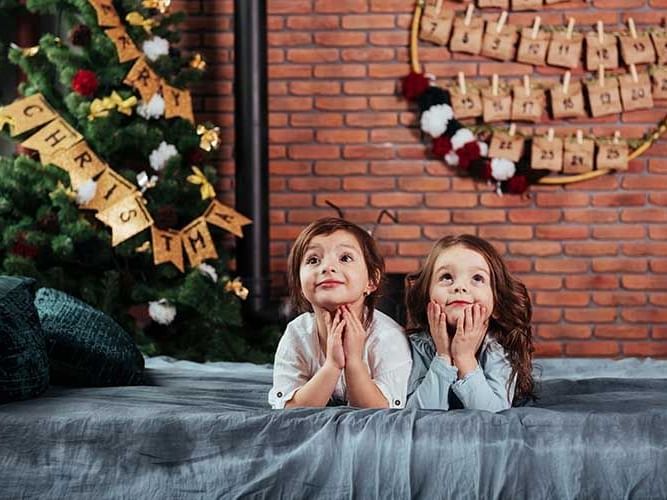 Located just a "stone's throw" from Vista Cay Resort by Millenium, the Holiday Season comes alive with excitement for the whole family at Universal Orlando's theme parks
As Universal Studios continues to develop and tinker its new Universal Epic theme park, the well-established Universal Studios Florida and Universal's Islands of Adventures offer plenty of reasons to enjoy the Holidays on their grounds. And just as you would expect, anything that Universal does is often done in a grand and fantastic scale. Here's what you should be planning to enjoy during this jolly season:
Macy's Holiday Parade: Universal Studios Florida has become the home of the world-famous parade, which originated in 1924 through the sponsorship of this iconic department store from New York City. Today, the annual event has become a reason to visit the theme parks on select days, allowing people from all over the world to enjoy what once was a one-day parade on Thanksgiving Day. Enjoy amazing floats based on Universal's iconic rides and attractions, including the Minions, characters from Universal-affiliated movies and of course--Santa Claus himself!
Grinchmas Who-liday Spectacular: Universal's Islands of Adventure is home to magnificent live stage show, featuring musical acts and The Grinch, along with other characters from Dr. Seuss' world. The event is held on select days between December 14th and December 29th. As a reminder, if you are planning to attend the Grinchmas Who-liday Spectacular, be sure to arrive 15-20 minutes prior to the start of the show so you can secure a place for you and your family because this is a popular show for everyone attending the park.
Christmas at The Wizarding World of Harry Potter: This is one of the newest Holiday-themed celebrations at Universal Studios, featuring a makeover that turns the lands of Diagon Alley (at Universal Studios Florida) and Hogsmeade (at Universal's Islands of Adventure) into a holiday wonderland with the iconic wizard's movie theme. Do know that a park-to-park ticket is needed to attend both of those holiday experiences, which are interconnected through the Hogwarts Express train.
With so many options, there is no better time to experience the Holiday Season than at Universal Orlando's theme parks. And since Vista Cay Resort by Millenium is located so close to these theme parks, you get the most value for your vacation by staying at our amazing property. Be sure to check availability and book your travel now so you can enjoy the Holidays Season in Orlando, Florida!