Experience Magical Dining in Orlando!
Magical Dining has returned! Come celebrate Magical Dining's 17th Anniversary this fall from August 26th through October 2nd and receive 20% your Vista Cay stay! Enjoy prix-fixe,three course dinners at some of the most popular Orlando restaurants.
Here are some of our favorite restaurants participating in this year's Magical Dining
Russell's on Lake Ivanhoe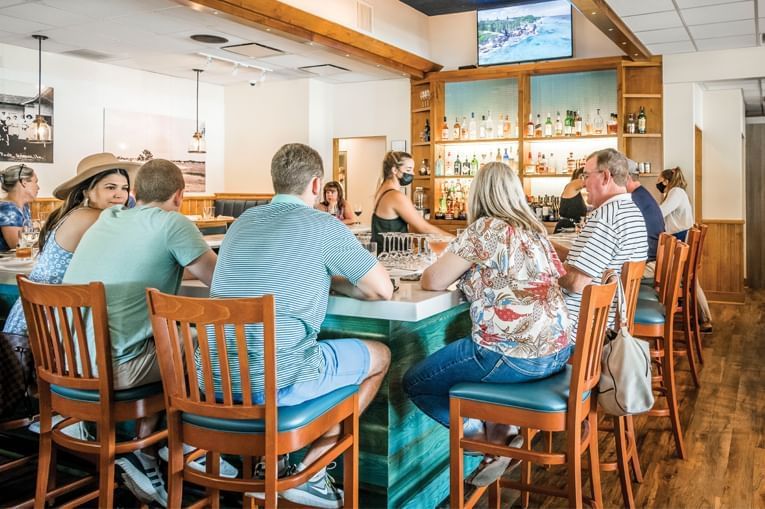 Credit: Roberto Gonzalez
Russell's on Lake Ivanhoe serves an upscale, casual dining experience along picturesque views of Lake Ivanhoe. Priding itself on an innovative and fresh menu, Russell's offers some of the tastiest selections in Orlando!
Enjoy a 3 course meal loaded with fresh seafood and produce.
Here are some selections below:
MENU
APPETIZERS
Shrimp Cocktail
Classic american style with 7 jumbo shrimp and russell's cocktail sauce
Roasted Beets & Burrata Napolean
Layers of roasted beets & burrata with basil vinaigrette
Wedge Salad
Iceberg lettuce with lardons & gorgonzola dressing
MAIN COURSE
Parmesan Crusted Shrimp Linguine
Parmesan crusted shrimp served with a spinach and cream sauce over linguine
Blackened Wild Salmon
Served with grain mustard sauce, and basmati rice
Grilled Ranch Chicken
Ranch marinated chicken, served with sautéed green beans
DESSERT
New York Style Cheesecake
Served with raspberry coulis
White Chocolate Bread Pudding
Served with russell's whiskey sauce
Chocolate Mousse
Made fresh in house
Cooper's Hawk Winery and Restaurants
Credit: Roberto Gonzalez
Creating a wine-driven experience similar to Napa Valley's, CEO Tim McEnery built Cooper's Hawk Winery and Restaurants on the belief that food and wine hold the power to forge lasting connections.
Cooper's Hawk is offering a rich, flavorful, prix-fixe menu in this 3 course experience. Enjoy creamy lobster bisque, Shrimp and scallop risotto and much more in the menu below.
MENU
APPETIZERS
Caprese Flatbread
Ripe tomato, mozzarella, red onion, pesto, basil, balsamic glaze
Crab & Lobster Bisque
Vegetarian
Cup of bisque
Caesar
Romaine, shaved parmesan, croutons, creamy caesar pesto dressing
MAIN COURSE
Bourbon Lacquered BBQ Pork Chop
Boneless loin, chipotle mashed, tomato-braised kale, buttermilk onion rings
Soy Ginger Atlantic Salmon
Wasabi-buttered mashed, asian slaw
Shrimp & Scallop Risotto
Sweet corn, asparagus, peas, spinach, parmesan, white truffle oil
DESSERT
Cooper's Hawk Chocolate Cake
Gluten Free
Valrhona chocolate, hazelnut ganache, vanilla ice cream
S'more Budino
Caramel custard, valrhona chocolate mousse, brown-butter toasted graham cracker
Salted Caramel Crème Brûlée
Fresh berries, flaky sea salt
Unreserved Food Bazaar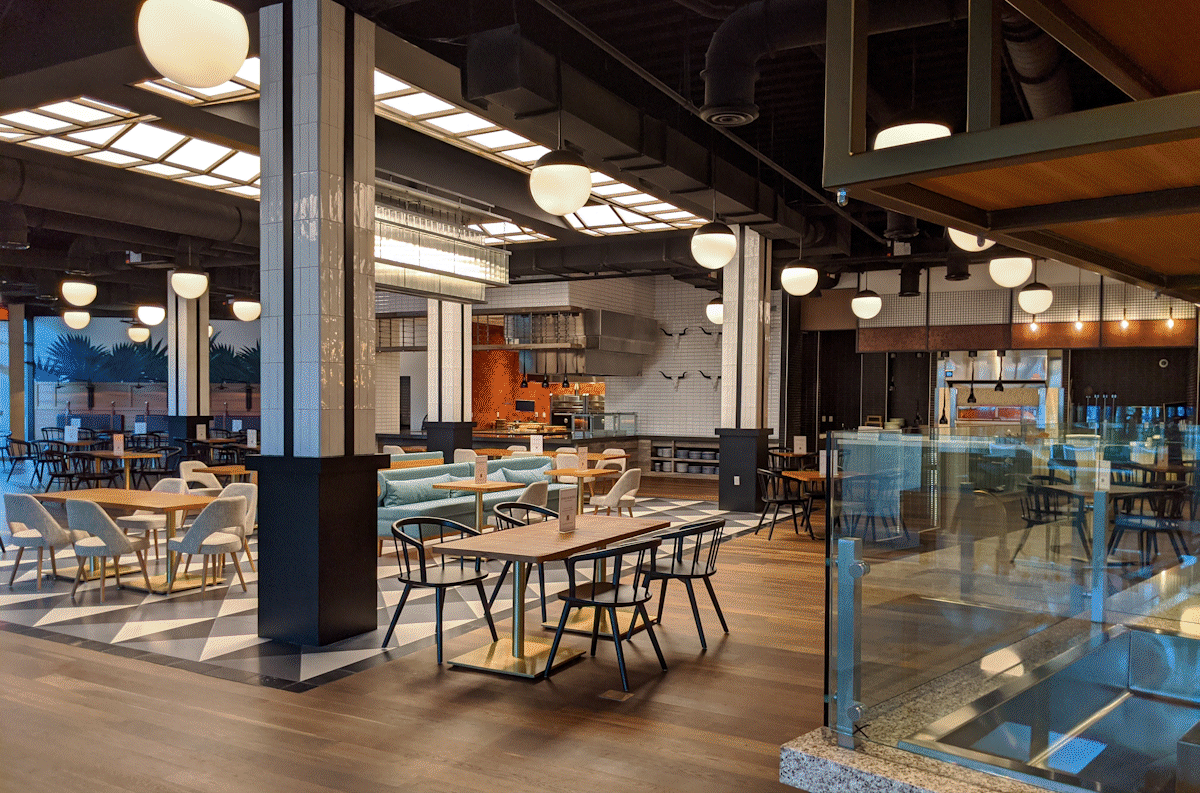 Credit: Steve Bloom
Enjoy a casual, European-style marketplace, offering abundant options for breakfast, lunch and dinner. As a unique, international-inspired restaurant you can enjoy Italian and Mediterranean classics along with more creative worldly dishes.
On the prix-fixe menu this year, Unreserved Food Bazaar presents Scallop Ceviche, Portobello Ravioli, Grilled Japanese Eggplant and much more!
MENU
APPETIZERS
Scallop Ceviche
Watermelon consommé, chive oil, jalapeno, lime supreme, shaved radish
Bonnet Creek Dragon Roll
Shrimp tempura, cucumber, avocado, kabiyaki, black tobiko
Vegan Roll
Gluten Free
Whipped tofu, asparagus, cucumber, avocado, carrots, pickled shallots, spicy vegan mayo
Hearth Roasted Veal Meatballs
House pomodoro, shaved parmesan, grilled focaccia
MAIN COURSE
Portobello Ravioli
Gluten Free
Braised swiss chard, rapini, white wine, garlic, fried kale
Housemade Tagliatelle
Pan seared scallops, english peas, butternut squash, diced tomatoes
Beef Cheek Ragout
Pan seared gnocchi, crimini mushrooms, rainbow chard
Charcoal Spanish Octopus GF
Chickpeas, salsa verde, black olives, semi-dried tomato
Grilled Japanese Eggplant
Dill tzatziki, pistachio, walnut, soft greens, chili oil
DESSERT
Carrot Cake
Cream cheese frosting, pineapple compote
S'mores in a Jar
Gluten Free
Graham crackers, salted almond chocolate ganache, toasted marshmallow
Dulce De Leche Molten
Equatorial chocolate, frozen vanilla custard
Luke's Kitchen and Bar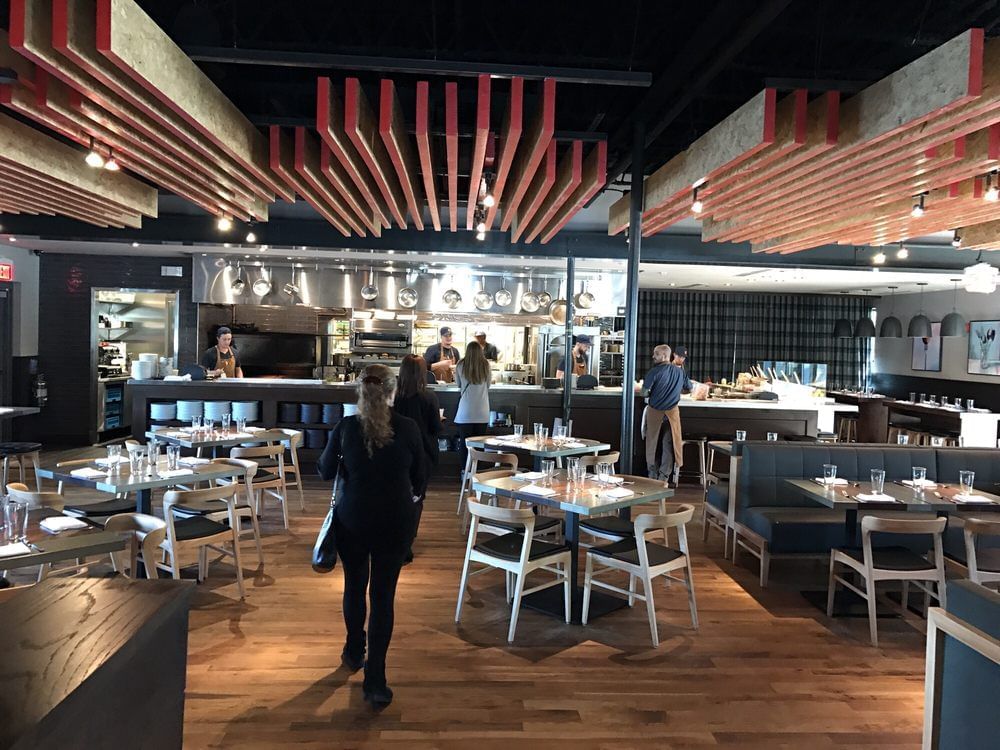 Credit: Luke's Kitchen and Bar
Luke's Kitchen and Bar is the perfect setting for an upscale, but comfortable dining experience. Sourcing ingredients locally, Luke's kitchen and bar focuses on their own take of American cuisine. This year for Magical Dining, Luke's Kitchen and Bar is serving smoked fish dip, a Pork Porterhouse, and much more presented in the menu below!
MENU
APPETIZERS
Shaved Brussels Sprouts Salad
Buttermilk, aged cheddar, bacon, bread crumb
Corn Soup
Gluten Free
Vegetarian
Roasted cubanelle crema
Smoked Fish Dip
Celery, cucumber, radish, chips
MAIN COURSE
Pork Porterhouse
Gluten Free
Peach, fennel salad
Trout
Broccolini, lemon vinaigrette, knobby onion, sourdough
Roasted Chicken
Watermelon, whipped feta, pistachio crunch, salsa verde
Cauliflower Steak
Vegan
Vegetarian
Carrot romesco, fregola, shishito, golden raisin
DESSERT
Coconut-Guava Cake
Yuzu, palm sugar
Chocolate Cheesecake
Passionfruit, sea salt, cocoa nib brittle
Key Lime Semifreddo
Chantilly, coconut-graham crumble
Bella Tuscany Italian Restaurant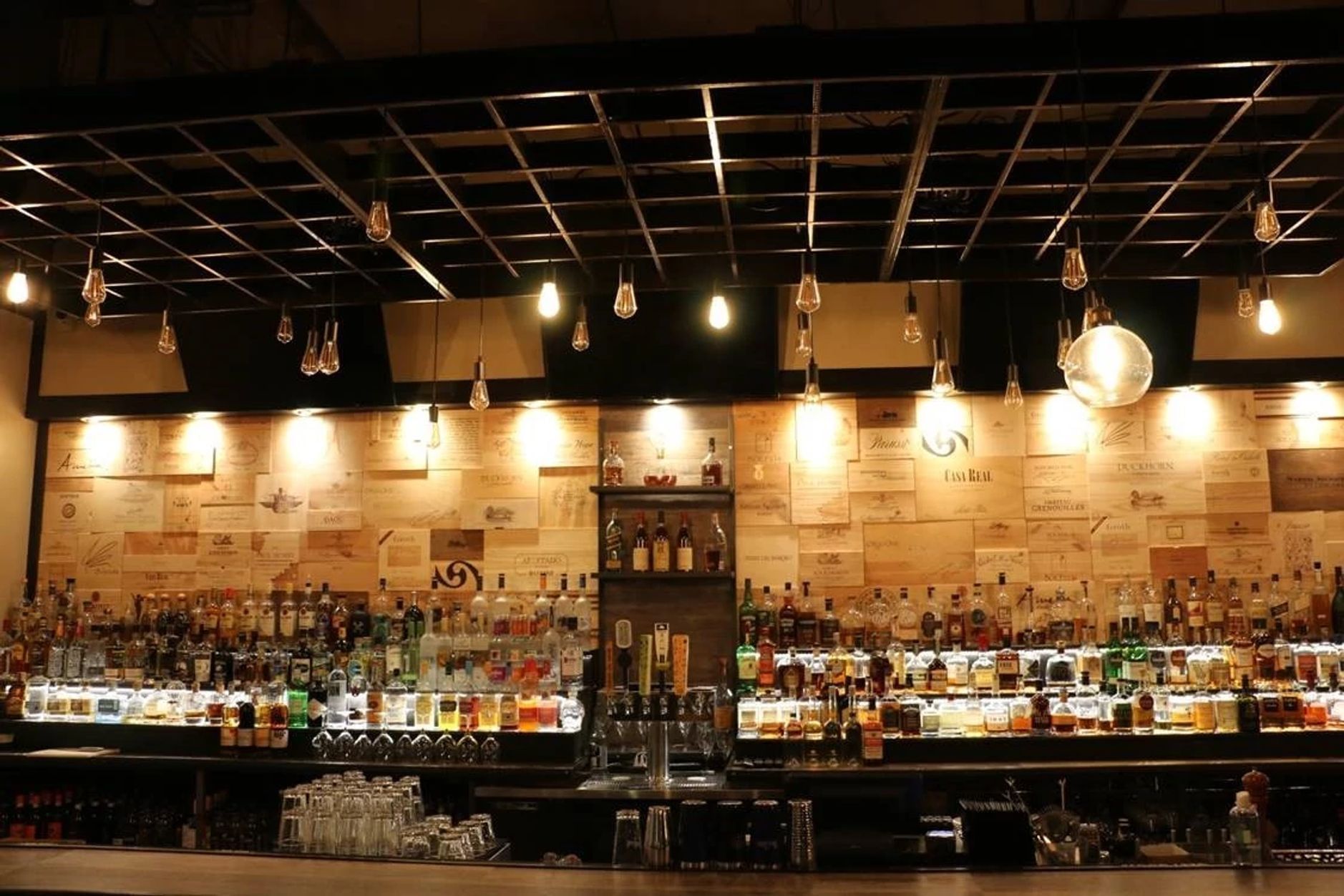 Credit: MagicalDining.com
Experience this family owned, local Italian restaurant with an award winning 700+ wine list during your visit! Featuring a full bar, outdoor dining and daily chef prepared features - Bella Tuscany Italian Restaurant is run with quality in mind.
Help yourself to traditional Italian Bruschetta, succulent Filet Mignon and sweet tiramisu this Magical Dining Experience. Full menu below:

MENU
APPETIZERS
Traditional Italian Bruschetta
Vegetarian
Fresh mozzarella, tomato, garlic, basil and extra virgin olive oil on toasted crostini
Truffle Risotto Bites
Vegetarian
Mini creamy risotto bites lightly breaded, deep fried, and tossed in parmigiano-reggiano cheese, drizzled with black truffle oil. Served with a side of tomato sauce
Mozzarella Caprese
Vegetarian
Fresh mozzarella and beef steak tomatoes, drizzled with pesto, olive oil balsamic reduction
MAIN COURSE
Filet Mignon
Gluten Free
Grilled 6 ounce filet, served with grilled asparagus, roasted garlic mashed potatoes, and a red wine reduction
Pork Chop
Gluten Free
Grilled duroc pork chop marinated overnight in extra virgin olive oil with rosemary and thyme, topped with chimichurri sauce, served with homemade mashed potatoes and grilled asparagus
Salmon
Gluten Free
Marinated in extra virgin olive oil with lemon, garlic, and Italian herbs, grilled over an open flame, served with a mediterranean salad
Mushrooms Ravioli
Vegetarian
Cheese and mushroom trio stuffed ravioli in a mushroom and truffle oil cream sauce
DESSERT
Cannoli
Vegetarian
traditional sicilian pastry
Tiramisu
Vegetarian
Coffee dipped ladyfingers, mascarpone and cocoa
Gelato
Seasonal flavors
UPGRADES & ENHANCEMENTS
Add Grilled Chicken +$8
Add Grilled Shrimp +$8
Add Grilled Wild Alaskan Salmon +$10
We hope you enjoy your magical dining experience at these elegant, delicious restaurants. We hope you come back to your Vista Cay home happy and satisfied!