Halloween Horror Nights 2019 Brings Back the Fright to Orlando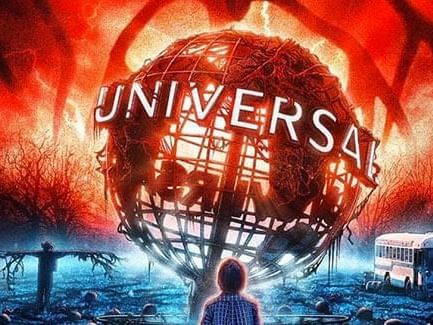 Universal Studios has just announced the dates for the scariest Halloween event series in Orlando and this year HHN has an 80s theme
For almost three decades, Halloween Horror Nights has been delivering the scariest and goriest fun for adults who visit Universal Studios Florida. This year, the event returns with a vengeance, transforming sections of the theme parks after dark for an immersive Halloween experience like no other. And this is a perfect reason to come visit Orlando this Fall Season.
Universal Studios' Halloween Horror Nights begins on September 6th and continues through November 2nd, 2019. Usually, the event runs from Wednesday through Sunday, with the exception of Halloween Week, when the event starts on Tuesday. HHN is currently on its 28th year and it keeps getting better and scarier than in its previous years.
This year, HHN will feature ten haunted house experiences based on established horror brands like Rob Zombie, Hellbilly Deluxe and Zombieland. Other attractions will feature themes based on 1980s classic horror films, bringing back the fright from what some people call the "golden age" of horror films and TV shows. One such attraction is the "Anarch-ade", an Eighties' themed arcade where "Game Over" includes paying the ultimate price for losing.
Halloween Horror Nights is also known of its Scare Zones—segmented areas with a unique horror theme where guests experience the ultimate heart-pounding "walk through the park". Live entertainment venues will also be located throughout the park to keep the energy going well into the night.
Tickets to Halloween Horror Nights include both single-night tickets and multi-night tickets but know that HHN tickets must be purchased separately from the standard theme park day tickets. Parks will shut down at the end of the day to allow for the transformation into the Halloween Horror Nights theme.
Last, it should be noted that Halloween Horror Nights is an adult-oriented event and given the intensity of the theme, children should refrain from attending. In addition, HHN does not allow costumes or masks of any kind for safety reasons.
Vista Cay Resort by Millenium is your Orlando "safe house" during this Halloween season and if you are planning to attend Halloween Horror Nights, be sure to book your stay with us and take advantage of our latest promotions.