New Roller Coaster Coming to SeaWorld Orlando in 2020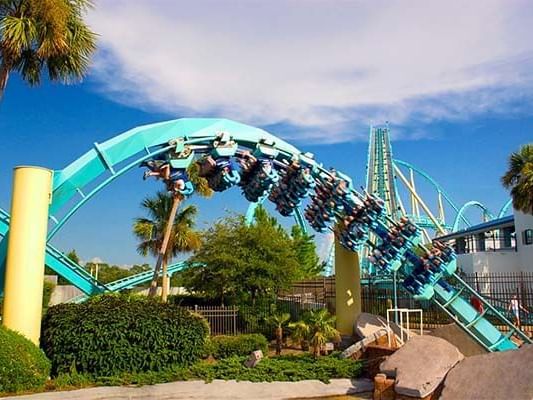 SeaWorld Orlando continues to transform itself into one of the most vibrant and exciting theme parks in Central Florida
The iconic "2020" year is expected to be a great opportunity for Orlando theme parks to showcase equally stunning new additions. And of course, SeaWorld is getting ready to make waves by releasing an early sign of a yet-to-be-named exciting roller coaster. The new coaster is expected to feature an Arctic theme, using a snowy or frozen backdrop as the main theme of the new roller coaster at SeaWorld Orlando. Furthermore, staying true to its animal life focus, the marine adventure park is expected to feature a variety of birds of prey that leave in the Arctic circle.
Expected to be located near SeaWorld Orlando's Mango Joe's Restaurant, the new coaster has already teased a promise of "plunging thrills" and "predatory heights" for its riders. This information points to a coaster with movement resembling a "flying creature" that soars with aggressive moves and daring angles of attack. SeaWorld Orlando is already known for its adrenaline-pumping roller coasters—namely Mako, Kraken and Manta—and this unnamed new roller coaster will become the 4th high-thrill attraction in the park.
Here at Vista Cay Resort by Millenium we couldn't be more excited to see this new roller coaster at SeaWorld Orlando, which is located just a few miles from our magnificent resort property. Every year we welcome thousands of guests who want to book lodging close to SeaWorld and we offer the perfect combination of value, access and convenience for a Central Florida resort property. Our vacation haven also enjoys a special relationship with SeaWorld Orlando and we love to share the joy of any new developments and exciting news from Orlando's best adventure park!