Orlando, Florida is the Best Family Vacation Destination
Central Florida's jewel city is also the world's premier destination for families on vacation and business travel—and we look forward to continuing to be your "home away from home"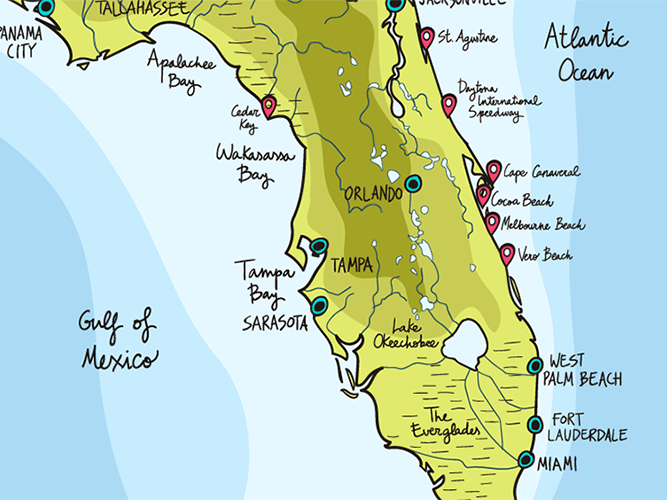 Central Florida's jewel city is also the world's premier destination for families on vacation and business travel—and we look forward to continuing to be your "home away from home"
Vista Cay Resort by Millenium has been serving customers for more than a decade, offering you the best value for your vacation or business travel. Located so close to the theme parks, as well as next door to the Orange County Convention Center, you can stay a stone's throw from the International Drive entertainment district for a unique and enjoyable stay like no other resort can offer.
As an added value, we like to remind our guests that we are NOT at Timeshare—there are no tours, no gimmicks and definitely no games. When you come to stay with us, you do it to enjoy Orlando as our guest and a future ambassador of our amazing hospitality.
Orlando is home to seven of the world's most amazing theme parks. No other city around the globe enjoys that claim. Here's a brief reminder of what each has to offer:
We are home to Disney World's four theme parks—Magic Kingdom, Epcot, Hollywood Studios, and Animal Kingdom—each of which offers a wondrous and personal adventure that you will never forget. And don't forget Disney Springs, an amazing shopping, dining and entertainment complex where you can wind down after a long day at the parks.
We are also home to two Universal Studios theme parks—Universal Orlando and Universal Island's of Adventure. And soon it will be three, as Universal's third park—Epic Universe—is currently under construction right across from our Vista Cay Resort by Millenium property.
We are home to SeaWorld Orlando—a major reason why people come to Orlando and a place where we can experience marine life. This adventure park teaches children and adults alike about the wondrous diversity of our seas, lakes and rivers—and is inspiring them to be more mindful about life in our planet as a whole.
If that is not enough, Orlando is home to over 100 other attractions, entertainment centers, shopping malls, and yes, lots of dining options covering every cuisine style on earth. Without question, Orlando is the family vacation capital of the world and a place where people come to leave behind their worries. After all, whether you are on vacation or visiting us for a convention or trade show, Orlando and Central Florida as a whole are the perfect place to enjoy life to the fullest.