Orlando is a GREAT Destination for Couples
When you think of romantic getaways, many people think of Paris, Las Vegas or anywhere in the Caribbean—but Orlando has advantages over those dreamy locations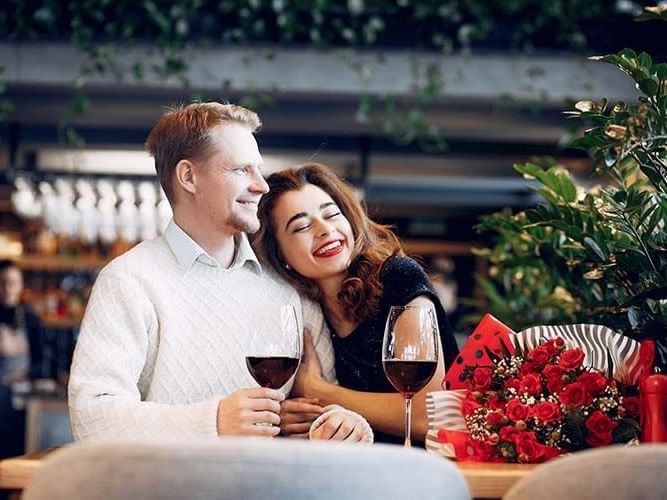 When you think of romantic getaways, many people think of Paris, Las Vegas or anywhere in the Caribbean—but Orlando has advantages over those dreamy locations
Think romance and most people gravitate to think of a nice gourmet dinner with fresh-cut flowers and dim candles. But the reality is that a romantic is so much more than what happens at dinner time. Most people don't realize what an amazing—and highly romantic—ambiance our theme parks and the many fine restaurants have to offer. In fact, while most people stroll past these locations during their whirlwind 3 to 5 day trips to Orlando, there are hidden gems in plain sight.
Here are some of our best picks when it comes to enjoying time off with your significant other in beautiful Orlando, Florida:
Restaurant Marrakesh: This is one of the best things Disney's Epcot theme park has to offer and it features a fully-immersive and highly exotic dining experience in the World Showcase's Morocco pavilion. Featuring dishes with cous cous, lamb and other Moroccan specialties, this restaurant offers amazing ambiance to keep you from gazing into each other's eyes. And dessert is a must at Restaurant Marrakesh, so be sure to leave a little room for it.
The Wheel at ICON Park: Formerly known as the Orlando Eye, this world-famous Ferris Wheel offers a great opportunity to enjoy a romantic 20-minute ride where you can see as far as the horizon. But what makes this truly a special and highly-romantic ride is its signature Champagne Experience, which will make the 360-degree trip as memorable as the experience itself.
Lake Eola in Downtown Orlando: This amazing Central Florida park is located in the heart of the City of Orlando, featuring a centerpiece water fountain that has become its iconic emblem. Lake Eola is known for its Farmers Market on weekends, but it also features an exciting Swan Paddle Boat experience where you can rent one of these bird-like crafts and paddle your way around the lake for a truly unique experience no theme park can offer.
And if all of this is not enough, we invite you to explore many more locations around Vista Cay Resort by Millenium—starting with the vibrant International Drive tourist district. On I-Drive you will find countless restaurants and local attractions to add to the memorable occasion you may be celebrating, be it a birthday, an anniversary or new-found love. No matter why you are here, you will find plenty of opportunities to enjoy a romantic day or evening, in the company of that special person who makes your heart skip a beat.