Sesame Street® Now Open at SeaWorld Orlando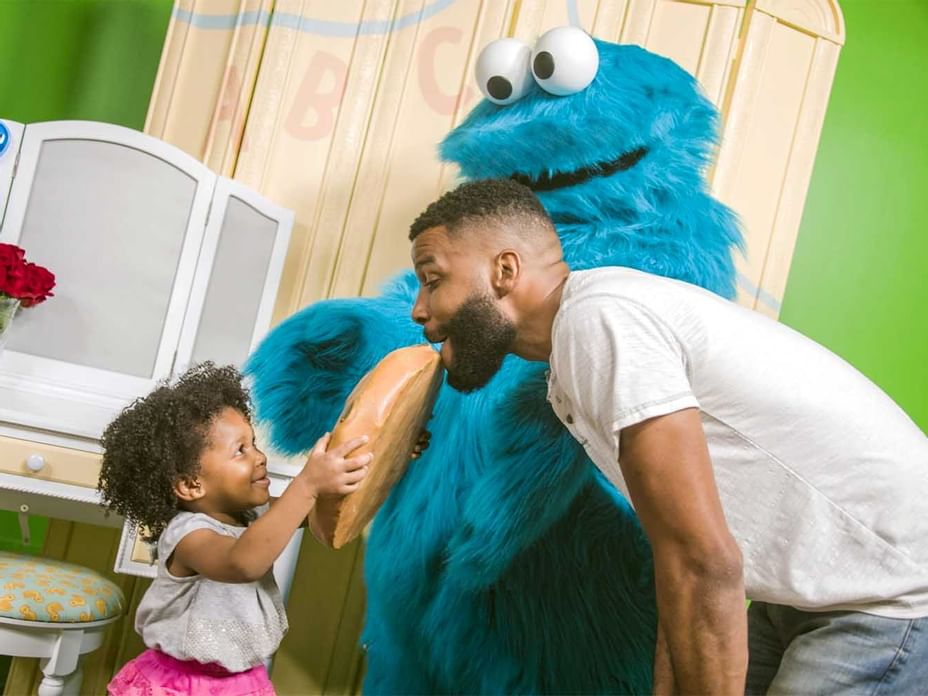 Created as an immersive experience for people of all ages, this new "land" within SeaWorld uses the latest interactive technologies for a totally new theme park experience
Sesame Street® is an entertainment institution of transgenerational reach, dating back to the 1960s when this TV program was conceived as a wholesome educational opportunity to help children learn basic language and math—transcending beyond the many social challenges of that decade. In other words, it was a good-hearted opportunity to engage the interest of children by focusing on the good that comes from learning and having fun doing so.
Fast forward to 2019 and the new Sesame Street now has a home in Orlando—the world's theme park capital, which welcomes thousands of families every week. The new "land" inside the SeaWorld Orlando adventure park incorporates a variety of "Play and Learn" attractions, games and other mind-stimulating activities.
The new Sesame Street at SeaWorld Orlando also features a full cast of Sesame Street friends, including attractions from the Sesame Street neighborhood. Among these attractions are Big Bird's Nest, Mr. Hooper's Store, and Abby Cadabby's Garden. and the famous 123 Stoop, as well as everyone's favorite Sesame Street friends.
Sesame Street at SeaWorld Orlando also features the first Daily Parade in the history of this theme park, featuring the whole gang of Sesame Street friends and an entourage of street performers.
Over the past decade, SeaWorld Orlando has reinvented itself and made great strides in meeting the expectation of both its loyal fan base and new generations of park guests. And so, the new land is located on a six-acre tract within the theme park.
Sesame Street's characters—namely Ernie, Bert, Big Bird, Count von Count, Elmo, Rosita, Oscar the Grouch and many more—are as timeless as the wholesome educational message this brand has delivered to children during the past 50 years. And it will continue its mission for many years to come as Sesame Workshop's partnership with SeaWorld reinforces its nonprofit and educational efforts.
The interactive nature of Sesame Street at SeaWorld Orlando will also ensure that guests will enjoy many activities—including dancing, singing and playing with its iconic characters. From following cookie-baking instructions with the Cookie Monster and Gonger to enjoying a variety of tasty dishes and treats on "Eats on the Street", guests will love every aspect of this new land and its educational attractions.
Vista Cay Resort by Millenium is a proud supporter of SeaWorld Orlando and its Aquatica waterpark. Over the years, we have strengthened our relationship and we love to share with current and future guests the exciting developments their theme park offers—located a mere 3 miles from our resort.
If you're planning on visiting Orlando and specifically the new Sesame Street at SeaWorld Orlando, we invite you to check out our great rates and discover the exceptional value that Vista Cay Resort by Millenium offers. See you soon in Orlando!