The Mall at Millenia gets Ready for the Holiday Season
While malls around the country seem to be fading away, Orlando happens to have one of the most vibrant and exciting shopping malls in the country—and it's ready for your next visit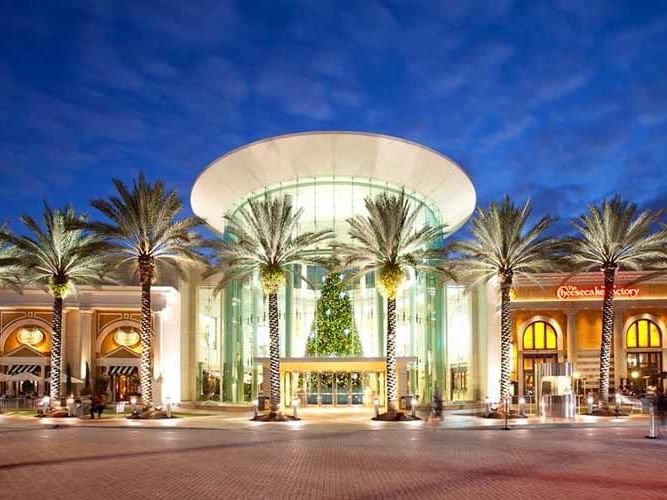 Conveniently located just north of the International Drive area—with quick-access from Interstate 4—the Mall at Millenia is an upscale shopping venue featuring some of the world's top luxury brand names in an array of anchor stores, fashion boutiques and specialty retailers. In fact, the Mall at Millenia has been consistently named one of the Top Shopping Malls in America at a time when the popularity of many of these mega-shopping venues is challenged by the growing dominance of online retailing. Yet, the Mall at Millenia continues to show us that a great mall is made up of a combination of ambiance, convenience and exclusivity.
Featuring three anchor stores—namely Macy's, Bloomingdale's and Neiman Marcus—the Mall at Millenia's structure has a linear floor layout with two stories. The entire mall offers a complete range of haute-couture fashion boutiques with names like Prada, Salvatore Ferragamo, Jimmy Choo, and many more. Jewelry and watch stores include Breitling, Tiffany & Co. and Omega, among many more. And when you get hungry, you have access to a large Food Court with casual dining options, complemented by several signature fine-to-casual dining venues, such as Brio's Tuscan Grille, The Cheesecake Factory, The Capital Grille, P.F. Chang's, and Earl's.
The Mall at Millenia offers also the convenience of Valet Parking to ensure you don't have to wait around for a parking spot. After all, this mall is very popular among locals and tourists and weekends can be a challenge when looking for a place to park close to the main entrance. The mall's Concierge Desk also extends to customers the opportunity to exchange foreign currency, which is of great value to visitors from outside the U.S. This further makes the Mall at Millenia a world-class shopping venue that can rival the shopping experience of upscale shopping districts in New York, Miami or Los Angeles.
Vista Cay Resort by Millenium has a great relationship with the Mall at Millenia. Throughout the year, we offer promotions that include bonuses like free Valet Parking, discount vouchers and bundled products. And best of all, the Mall at Millenia is the perfect place to do some early Holiday Shopping if you're planning on visiting Orlando during the Fall Season. After all, we all enjoy looking and feeling our best wearing the latest fashion and brand-name accessories. Treat yourself during your next visit to Central Florida and enjoy a day of exceptional shopping at the Mall at Millenia.