Things to do on International Drive in Orlando
International Drive is an exciting strip filled with lots of restaurants, local attractions, bars, and other unique experiences your whole family will enjoy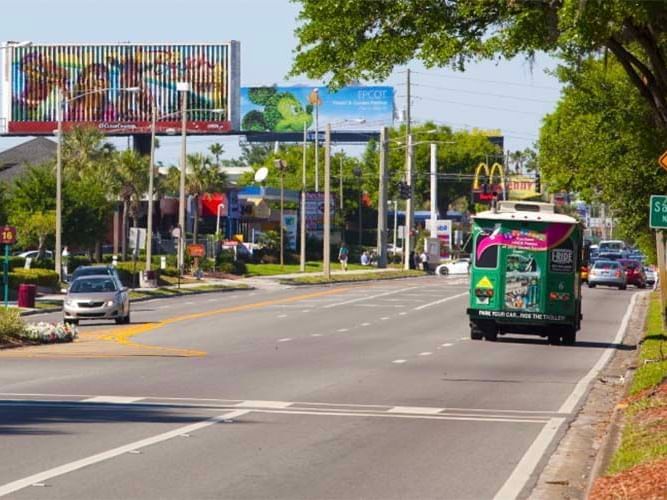 International Drive is an exciting strip filled with lots of restaurants, local attractions, bars, and other unique experiences your whole family will enjoy
Every so often we share with you unique, out-of-the-ordinary things to do around Orlando. We want everyone to know that there is much more to our city than going into the theme parks, allowing you to experience more than what you do in the controlled environment at the parks. After all, Orlando has so much to offer that it would probably take months—if not a whole year—to see it all. So, without further delay, here are three things you can experience during your next visit to Orlando:
• iFly Orlando – One of the most exciting experiences you can have in Orlando is not a day at a theme park, but rather the enjoyment of iFly. From the moment you walk into iFly, located next to the Pointe Orlando entertainment complex on International Drive, you will feel the excitement of feeling like an astronaut about to enter their Zero-G training. While you are not going to be experiencing weightlessness, at iFly you will have a controlled free-falling journey within a contained vertical wind tunnel that simulates what it feels like to jump out of an airplane. More importantly, you will be wearing a provided flight suit that will help you "float" and feel the power of human flight.
• The Escape Game – Located near the intersection of International Drive and Sand Lake Road, this escapist experience tests your knowledge, intelligence, wit, and patience as you are locked in a room with your friends or family, looking for clues that will allow you to escape. While it seems easier said than done, you will enjoy The Escape Game because it gives you a chance to explore and work as a team that will bring together everyone's skills and contribution to finding the clues hidden in plain sight. One thing is for sure, this is not a game for claustrophobic people or young children without a lot of patience.
• Walking International Drive – Sometimes, the most fun you can have does not require an entry ticket nor a reservation. Walking along International Drive gives you a perfect way to experience what this iconic tourist strip has to offer. Not only are you likely to stop and enjoy one of the many mini-golf courses along the way, you can enjoy lunch or dinner from more than 100 restaurants on each side of the road. And if that is not enough, there are plenty of shops where you can buy a t-shirt, mug or many more curious souvenirs to remind you of your Orlando vacation. Simply wear comfortable shoes, cotton attire and a cap—and you will be ready to experience I-Drive.
Keep reading our blog for ideas on what to do and see when visiting Orlando on vacation or during your business trip. There is so much you can do, so plan to take breaks in between your theme park visits. We love it when you can see more of what we have to offer, which helps you become an ambassador to our vacation capital. And of course, please consider Vista Cay Resort by Millenium as your home-away-from-home destination, offering you unparalleled value and quick access to all the attractions and entertainment options in the International Drive area.