Vacationing with Your Pup: Dog-Friendly Things To Do In Orlando
Did you know Vista Cay Resort is paw-sitively dog friendly? Our resort-style condos feel like a home away from home — with full kitchens, in-unit washers and dryers, and the companionship of your four-legged best friends.
With plenty of fun things to do here at the resort, you and Fido shouldn't have any problem making the best memories during your stay. But if you're looking for dog-friendly things to do in Orlando, here is a list of a few local favorites.
Dining with Your Doggo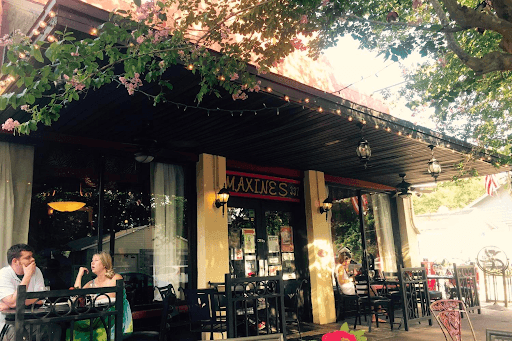 Photo Courtesy of BringFido.com.
Maxine's on Shine
This downtown Orlando restaurant boasts live music, and exclusive wine list, and eclectic menu offerings including their "Rejuicination Brunch" every weekend. If you're looking for dog-friendly restaurants in Orlando, Maxine's outdoor patio seating is well worth the visit!
La Boucherie
If you have a taste for the finer things in life, then add La Boucherie to your dining list. This family-friendly steakhouse originated in Europe, with over 200 locations — one of which is right here in Orlando, Florida. La Boucherie also gladly offers dog-friendly patio seating so your four-legged friend can enjoy the atmospheric dinner right alongside you.
Mia's Italian Kitchen
This authentic, from-scratch kitchen is every Italian lover's dream. Only a six minute drive from Vista Cay Resort, this authentic spot will feel like just a hop and a skip away for you and your pup. And you guessed it — they have a great, dog-friendly outdoor patio for you to enjoy!
Barks & Brews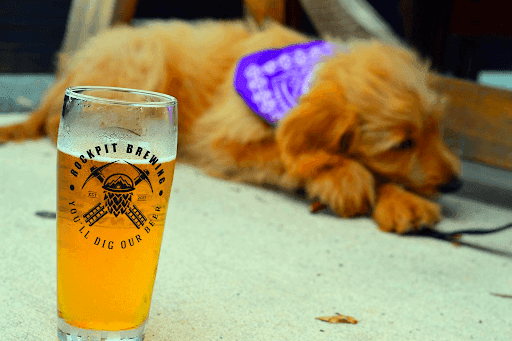 Photo Courtesy of BringFido.com.
Rockpit Brewing
This family-owned local craft brewery will treat your canine companion with the same quality service as the rest of your family. (Or maybe even better service!) Rock Pit Brewing welcomes all friendly dogs to hang out and enjoy all the brewery has to offer, right by your side.
Pups Pub Orlando
If you want to let your dog run off-leash while still enjoying a laid-back atmosphere, then check out Pups Pub near downtown Orlando! This venue offers the best of both worlds if you're looking to spend a day out on the town — your dog gets to explore and meet other canine friends, and you get to kick back and enjoy a refreshing drink and vibe. Dogs must be up to date on their shots, and humans must be 21+ to enter.
Foxtail Coffee Co and Kelly's Ice Cream - Sand Lake
In the mood for something brewing that's outside the realm of craft beer? How about some brewed coffee! Look no further than the many Foxtail Coffee Co. locations across the greater Orlando area. Foxtail's Sand Lake location is a close drive from Vista Cay Resort — and you can top off your visit with some delicious Kelly's Ice Cream inside the shop, too. While you're there with your dog, ask for a small pup cup and get your camera ready!
Parks & Nature Walks
Orlando may be home to great theme parks, but did you know there are several great local parks you can visit during your stay at Vista Cay?
Check out the Shadow Bay Park loop, about 2.5 miles of gentle winding pathways you can explore Central Florida's expansive nature. Another option is to venture through Dr. P Phillips Community Park, where lots of families and dog lovers enjoy the outdoors and a fun designated dog park.
There are endless fun things to do in Orlando during your next vacation, especially with your beloved dog by your side! To book your next getaway and learn more about our pet policy, visit our FAQ page or call us at 407-996-4647.