Vista Cay Things to Do Orlando: October 2022 Edition
October is here! The spookiest time of the year is upon us and we have so much to be excited for in Orlando. Immerse yourself in an inflatable art exhibit, sip martinis with astronauts, visit a local haunted hit and much more in this month's edition of Things to Do!
A Petrified Forest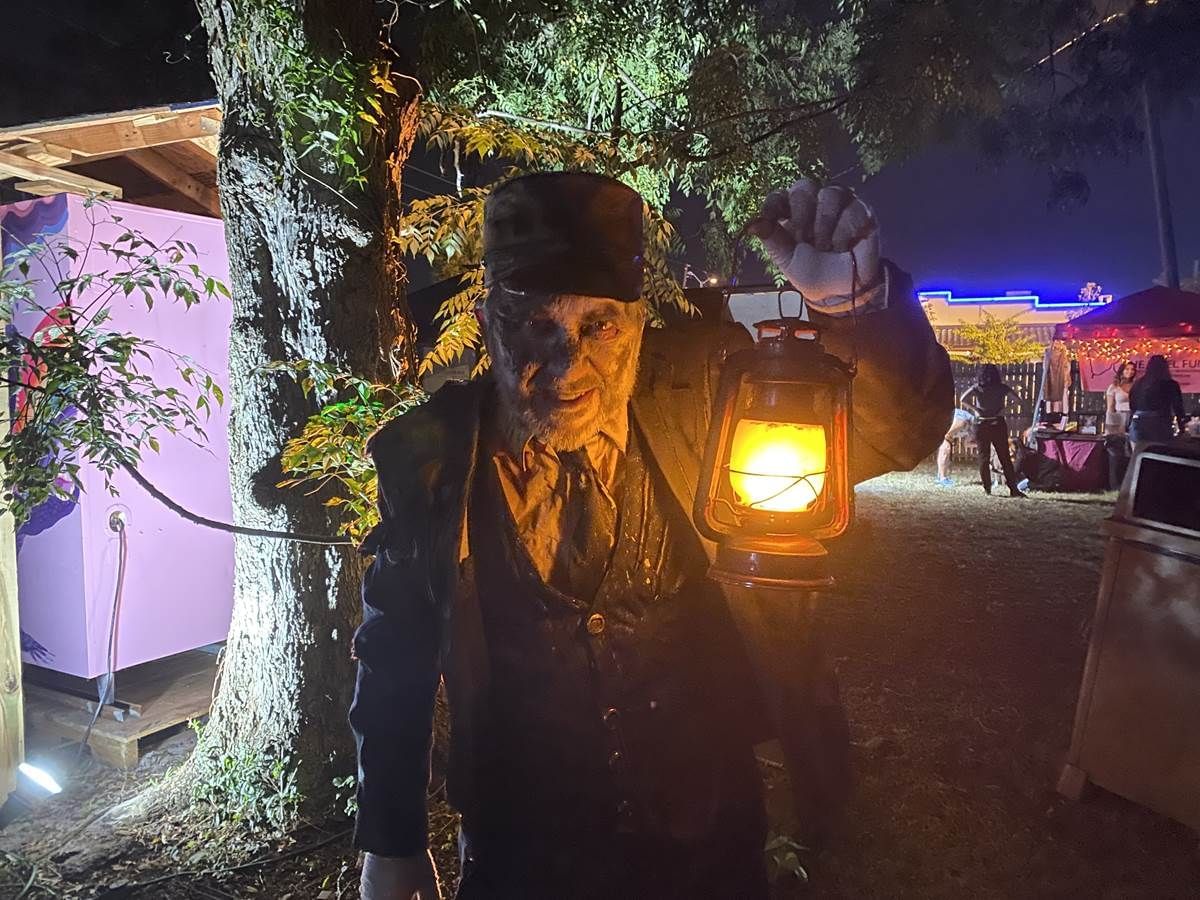 Credit : (Tony Betti/LaughingPlace.com)
About 20 minutes south of Downtown Orlando, a spooky world that awaits. A Petrified Forest is an annual, nighttime pop up attraction that rivals the excitement of the big park events.
This adventure features two outdoor scare trails, where guests can venture through a haunted forest filled with terrifying beasts.
Pro Tip: go on "Total Eclipse" nights if you are over 18. Groups are provided with a single glowstick to light their path, and with the 18+ waiver signed, beasts are allowed to reach out and frighten you!
Purchase Tickets here!
Warning: The event is rated PG-13 and not recommended for guests under 12, but a Kids' Day is available on Oct. 15 and a Special Needs Night on Oct. 12.
AIRPLAY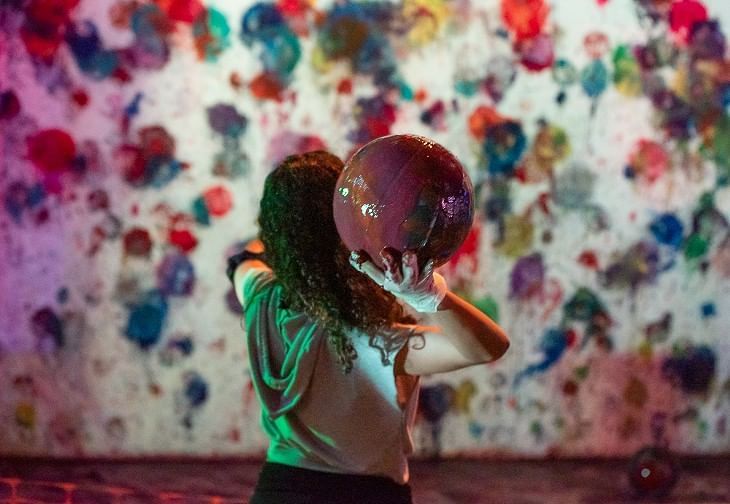 Credit : Matthew Keller Lehman/OrlandoWeekly
Enjoy a totally unique artistic adventure at Airplay, an immersive inflatable experience. Take a journey through the "Architects of Air'', a massive, inflatable architectural walkthrough emphasizing color, light and shape like nothing you've seen before.
Weave in and out of this labyrinth spectacle encountering huge rooms, inflatable sculptures and much more.
Purchase tickets here!

HOWL-O-SCREAM AT SEAWORLD ORLANDO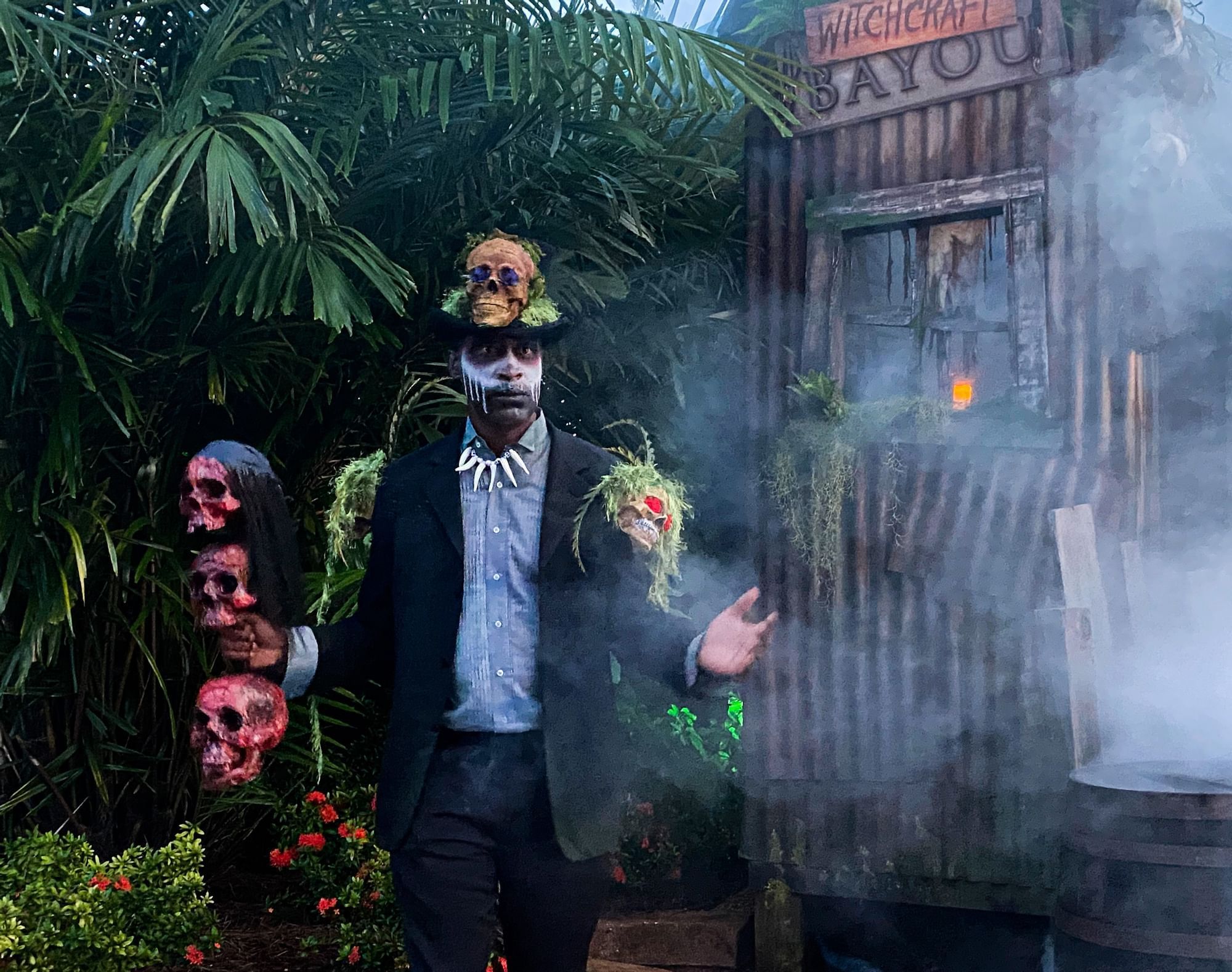 Credit: (Cristine Struble/Foodsided)
Evil is returning at Howl-O-Scream Seaworld Orlando! Escape the monsters that occupy the scare zones, only to seek shelter in a house of horrors. This year's event features horrifying houses such as the Siren of the Seas, a cruise filled with terror, and Blood Beckoning, a journey through the underworld as you escape Scratch.
Let out a shriek, and purchase tickets here!
Howl-O-Scream is intended for a mature audience. This event contains intense adult content such as violence, gore, and blood. Howl-O-Scream 2022 is a separately-ticketed night event.

MICKEY'S NOT-SO-SCARY HALLOWEEN PARTY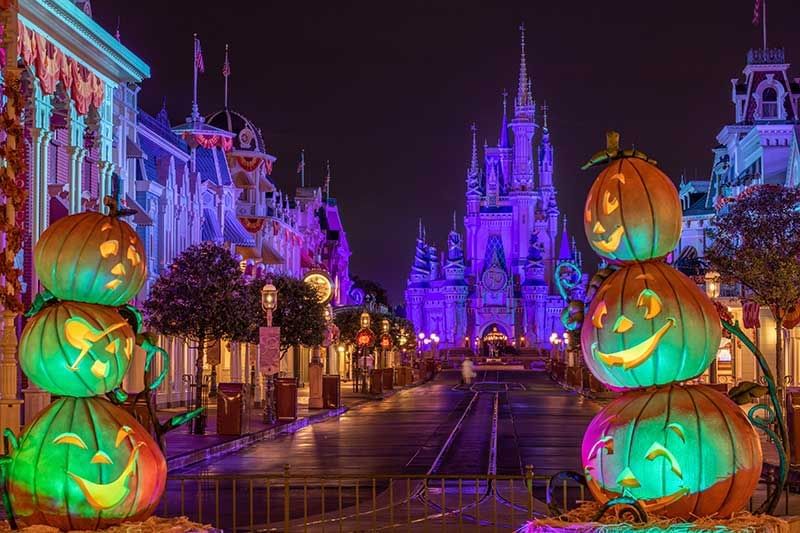 Credit: (Disney)
An inviting, friendly halloween perfect for the little ones! Get ready for an evening of spirited fun as you encounter your favorite Disney Characters in the most Magical Kingdom of them all!
Witness a wickedly wild fireworks show, boogie down at the Disney Junior Jam, roam the trick or treat trails and wave at your favorite Disney Characters at Mickey's Boo-to-you Halloween parade.
Purchase tickets here!
TASTE OF SPACE 2022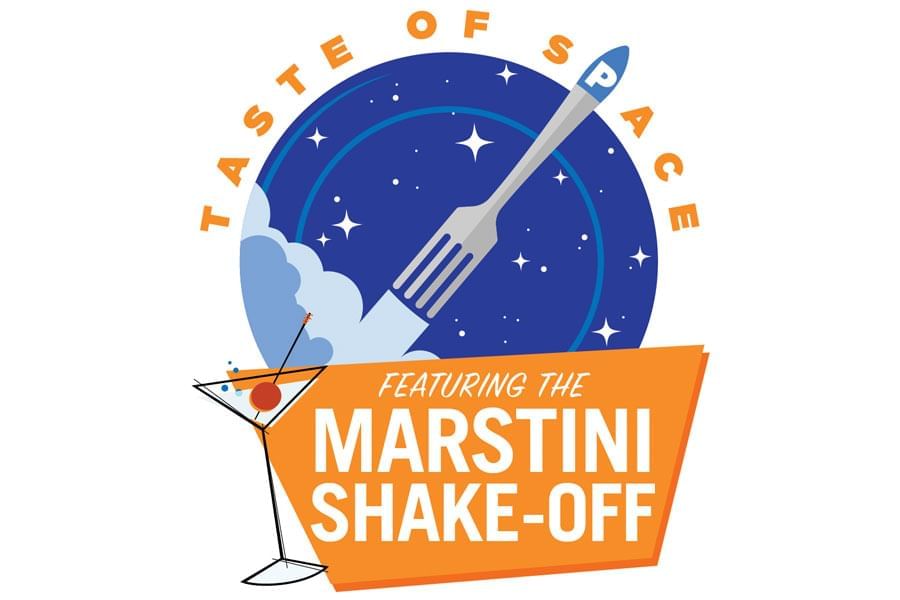 Come taste some amazing flavors of the season while mingling with some of your favorite astronaunts. For the second year, local bars and restaurants will battle it out, creating their ideal "Marstini" cocktail for the revered judges.
In addition to the judges' awards, there will be a "People's Choice" award that you, and other attendees can vote on based on your own preferences.
The menu includes delectable entrees such as Bacon Wrapped Scallops with Apricot Jam, and Arugula Salad with Toasted Pecans, Dried Cranberries and Citrus Vinaigrette.
There is so much to enjoy at this year's Taste of Space. Take part in the event and buy your tickets here!

Let a couple cheers…or shrieks for that matter during the scariest time of the year. We look forward to seeing you at these amazing events and of course - Trick-or-Treat!