Discover Tigris—the Newest Roller Coaster at Busch Gardens® Tampa Bay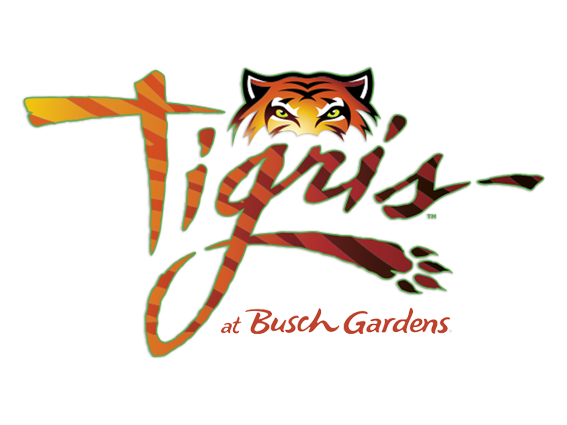 The ninth roller coaster in Busch Garden's property will also become Florida's tallest with a 335-foot drop from a freestanding tower that will blow your socks (or hat) off
Set to open on April 19th, 2019, the new Tigris roller coaster at Busch Gardens Tampa Bay will have an unreal set of looping twists--including an exhilarating forward-and-backward motion. In addition, its adrenaline-inducing drops will be pushing your excitement to its limits and roller coaster fans will be thrilled to ride it over and over again.
Tigris is reportedly going to reach speeds over 60 mph in tracks that are more than 1,800 feet long with twists and turns inspired by the feline agility of a tiger—hence its curious name. Busch Gardens has been a pioneer in Florida's roller coaster innovation and enjoys a healthy sibling rivalry with SeaWorld Orlando. Both share the largest number of roller coasters of any theme parks in the Sunshine State.
In roller coasters, the name of the game is to produce an adrenaline rush that pushes the rider to an extreme experience. Tigris features a 150-foot skyward surge that will certainly get your adrenaline pumping. Furthermore, it also features an inverted heartline roll that will make this new roller coaster in Florida the envy of them all—and it all starts operating this month at Busch Gardens Tampa Bay.
It should be noted that the Tigris' queue will feature a variety of content that aims at educating guests about the "plight of tigers" in the wild, which adults and children will enjoy knowing. At the end of the ride, you will be able to buy Tigris branded merchandise of which 5% of the sales will contribute to the SeaWorld & Busch Gardens Conservation Fund. This fund will benefit the protection of tigers living in the wild, as well as habitat conservation efforts.
If you are looking for a reason to visit Florida in the spring, then the new Tigris roller coaster at Busch Gardens Tampa Bay is the perfect opportunity for a quick getaway. Vista Cay Resort by Millenium is located 75 miles from Orlando (just over an hour drive) and we are the perfect place for you and your family to come enjoy a restful night—as well as enjoy our amazing grand pool when you're not spending the day at an Orlando-area theme park.
Browse our website for the latest rates and book your Orlando vacation with us before the busy summer season starts.