Disney's Epcot Prepares to Launch New Attractions in Late 2019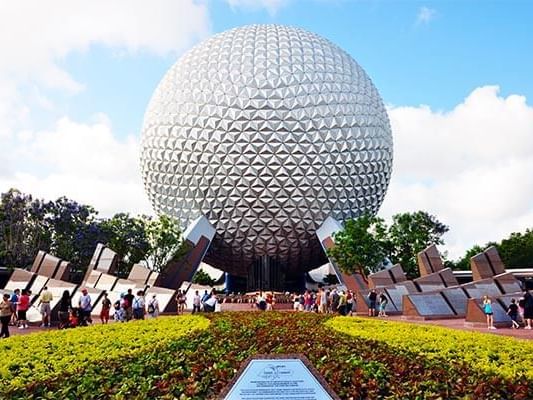 Seeking to create opportunity through the renewal of existing attractions at the end of their entertainment cycle, Future World at Epcot is getting ready for its biggest revamp ever
One of the most visible changes will be seen only after dark, with the new Epcot Forever fireworks and laser light display—featuring the classic Epcot visuals that will connect to the original focus of this technology and innovation wonderland. Illuminations, the current end-of-day show at Epcot, will be officially retired in the fall to give way for the new and exciting Epcot Forever lights and pyrotechnics show.
Those of you familiar with The Land at Epcot will see a repurposing of the building with a new immersive on-screen experience called Awesome Planet. This new attraction remains true to "The Land" by showcasing the wondrous nature of planet earth with an immersive sensory experience, garnering the latest high-definition video technologies. In addition, this new attraction will focus on an environmental preservation theme that will leave a lasting impression on guests.
The World Showcase section of Epcot is also experiencing change. O Canada, the impressive circle-vision attraction that takes you on a tour of our northern neighbor is expected to get a well-deserved update. After all, the current movie has been playing for well over two decades and Disney continues to strive for current and more updated content in their rides. A similar revamping is expected at the China Pavilion—also well overdue for a refresh to showcase the evolution of Chinese culture over the past two decades.
But the one new addition to Epcot that is keeping Guardians of the Galaxy fans excited is a new indoor roller coaster attraction based on Marvel's latest addition to its cinematic universe. It is expected to be added to the Future World section of Epcot, building on Guardians of the Galaxy's popularity with a sure bet that Marvel fans will love. With the upcoming opening of Star Wars: Galaxy's Edge at the neighboring Disney Hollywood Studios, Orlando continues to be at the forefront of the world's theme park action.
Vista Cay Resort by Millenium is excited to see so much developing at Orlando's Disney theme parks and we look forward to welcoming you to our amazing city on your next vacation!