Enjoy Animal Encounters at Busch Gardens Tampa Bay this Summer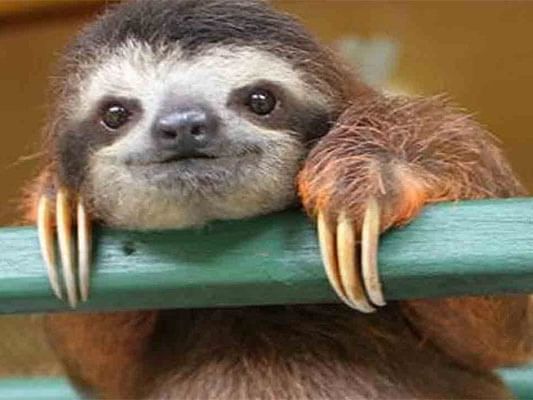 Guests visiting the amazing adventure theme park will have a chance to meet rhinos and sloths for a true one-of-a-kind vacation experience like no other
Busch Gardens Tampa Bay continues to make waves with their new Animal Encounters experience, which lets guests get closer than ever before to this exciting species. Located 75 miles west of Vista Cay Resort by Millenium, the theme park is known for blending the traditional zoo experience with adrenaline-pumping roller coasters and other attractions. And if that is not enough, the new Animal Encounters is just one more reason to visit Busch Gardens Tampa Bay this Summer.
For starters, if you love rhinos then you are in for a treat as you have a chance to meet and touch one of Busch Gardens Tampa Bay's white rhinos—one of the most endangered species in the world. The park is offering a guided tour that takes you on a discovery journey of 65-acre grasslands where they keep a variety of protected wildlife species. And at its center you can meet Jody, the most lovable black rhino you'll ever meet—and feed! Black rhino population has gone down from over 65,000 in the 1970s to an astonishing 2,000 in the late 1990s. This aggressive decrease is attributed to careless poaching over the last few decades, making this Rhino Encounter an emotional and heartfelt opportunity to see these animals first hand.
If you are more into cuddly creatures, then you don't want to miss the amazing Sloth Encounter, featuring these super-slow-yet-super-lovable tree-hanging beasts. Native to Central and South America, sloths seem to take things way too easy as they move at a slow pace and spend most of their life hanging from trees and are subject to many threats due to that innate limitation. You will love the gentle faces of these mammals, which are also part of Busch Gardens Tampa Bay's live animal exhibits—all part of its Animal Encounters experience.
Busch Gardens Tampa Bay and its sister park, SeaWorld Orlando, are known for their conservationist efforts and the rescue of endangered species to ensure that future generations have a chance to enjoy these amazing animals. Vista Cay Resort by Millenium is proud to support their efforts and we invite guests to consider visiting Busch Gardens Tampa Bay during their next stay at our amazing resort.
Book your stay today and save by locking in the best rates ahead of your Orlando vacation through the summer months—don't delay in booking your dates!