Pumpkin Spice Flavored Everything In Orlando
We trust you're savoring the delightful change in weather this Fall season, just as we are here at Vista Cay! If you've been relishing the cooler temperatures and getting into the spirit of Fall Festivities, you're likely in the mood for some pumpkin spice treats. Fortunately, Orlando has an abundance of delightful options to satisfy your pumpkin spice cravings. Explore our top picks for this season's delectable fall flavors below!
Foxtail Coffee Co. | Pumpkin Muffin & Fall Drinks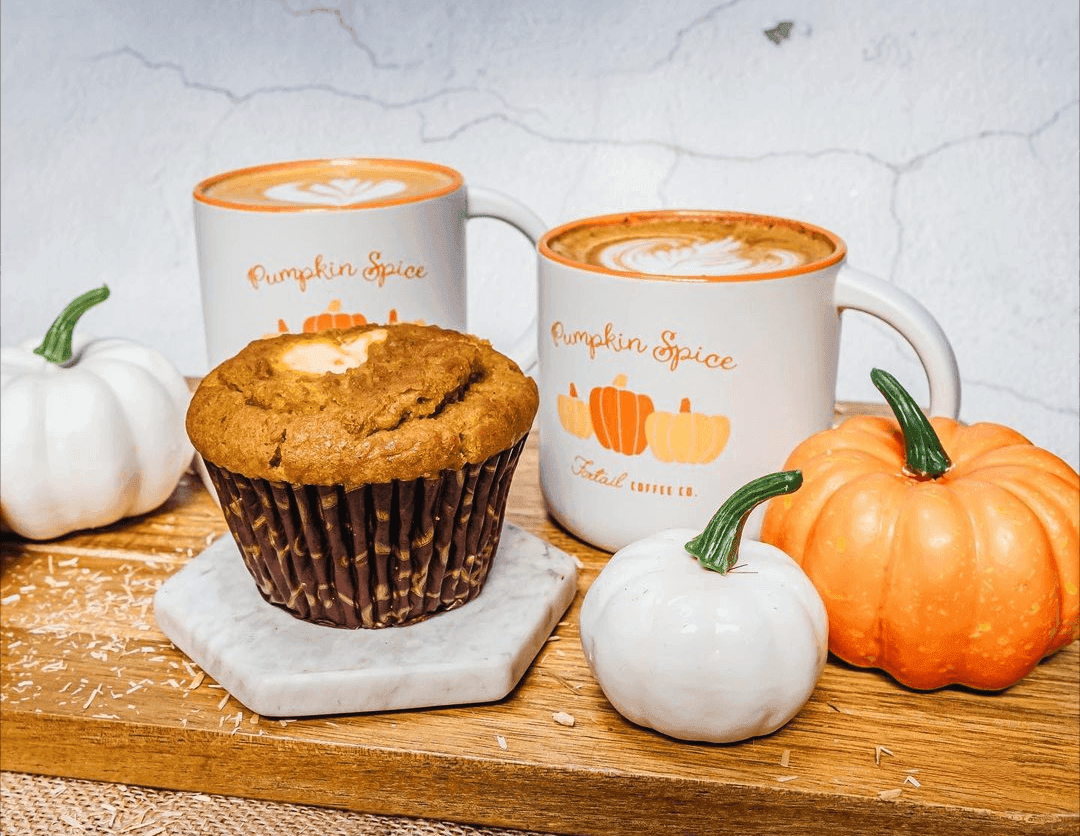 Let's kick things off with a scrumptious Pumpkin Muffin from "Foxtail Coffee Co." If you're on the lookout for a cozy haven to embrace the season and spend quality time with friends or family, this is a must-visit spot. Foxtail Coffee Co. truly understands the significance of coffee in our community and is dedicated to using ethically sourced beans to craft beverages that are both rich in flavor and eco-friendly.
Enhance your visit by pairing your Pumpkin Muffin with one of their exclusive fall-themed beverages, allowing you to fully immerse yourself in the autumn experience.
For the latest updates on their menu offerings, be sure to follow Foxtail Coffee Co. on Instagram.
The Salty | Pumpkin Spice & Brown Butter Donut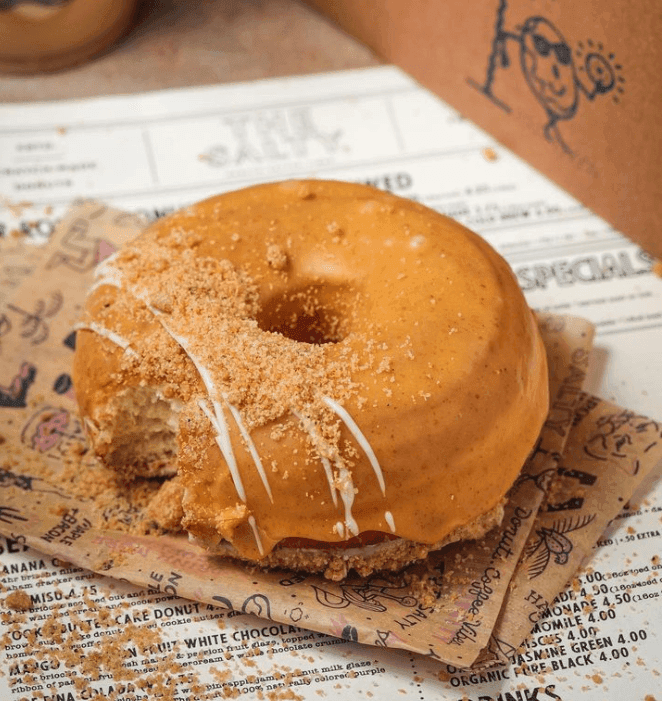 For a unique and flavorful fall treat, "The Salty" has the perfect sweets for you. This Pumpkin Spice & Brown Butter Donut is just as delicious as it sounds. Made from brioche, pumpkin spiced glaze, and topped with brown butter crumble, this donut is sure to satisfy all your fall foodie desires.
For the ultimate fall experience, The Salty recommends indulging in the delectable combination of their Pumpkin Spice & Brown Butter Donut alongside the Pumpkin White Mocha Latte!
Check out their full menu here.
CFS Coffee | Pumpkin Spice Latte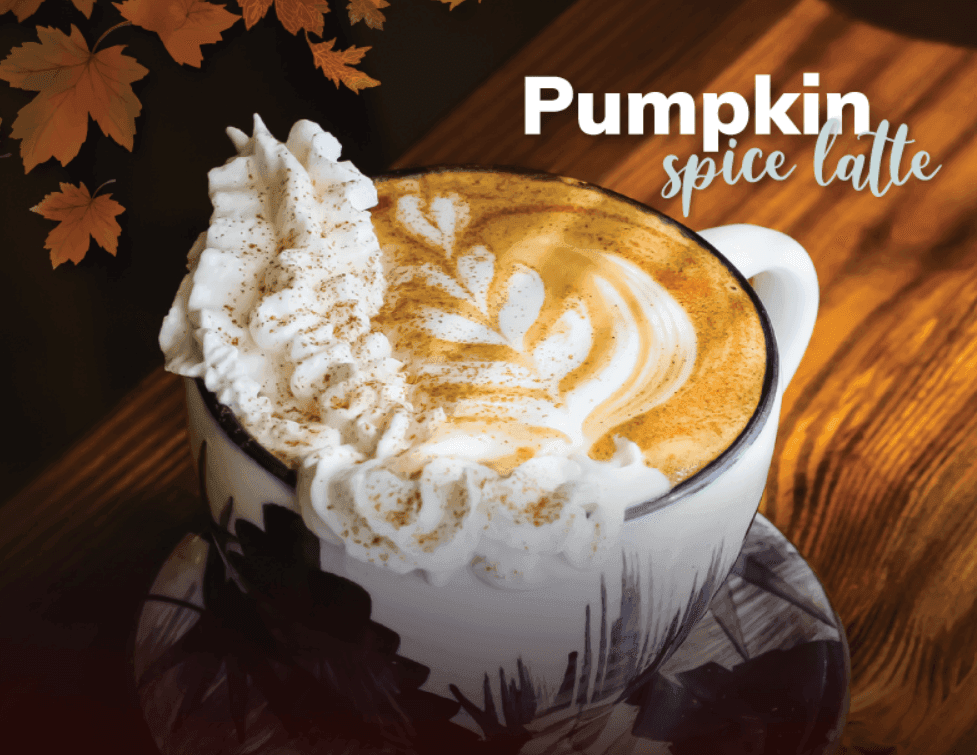 For a classic and cozy Pumpkin Spice Latte, make your way to "CFS Coffee" where you can enjoy a warm mug of 100% Colombian coffee. At "CFS Coffee," they have a special focus on incorporating Colombian history and culture into their business, celebrating the dedicated farmers and skilled artisans who play an integral role in crafting their sumptuous offerings.
While you're there, don't miss the opportunity to savor some mouthwatering Colombian cuisine, like their authentic arepas or the flavorful calenato bowl. It's a culinary journey that complements their rich coffee experience perfectly.
Check out the full menu on their website here.
The Boba Company | Pumpkin Spice Chai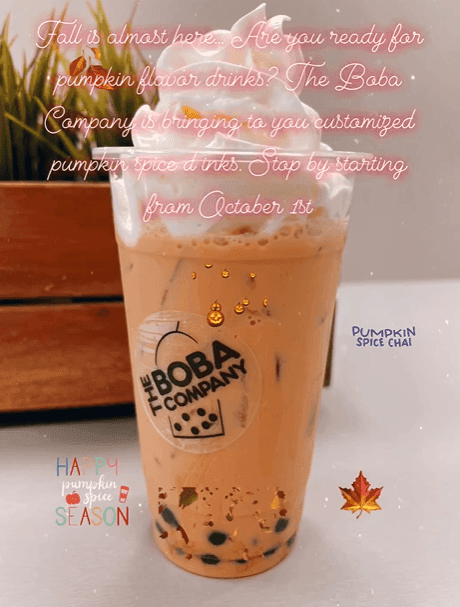 Who says you need to be a latte lover to savor delightful pumpkin spice beverages? If you're in the mood for a pumpkin spice refreshment that steers clear of the coffee realm, set your sights on the Pumpkin Spice Chai available at The Boba Company! This local gem is dedicated to providing Orlando with top-tier boba, and it's proudly owned and operated within the community.
Browse their full menu here.
Small Cakes Orlando | Pumpkin Spice Ice Cream & Cakes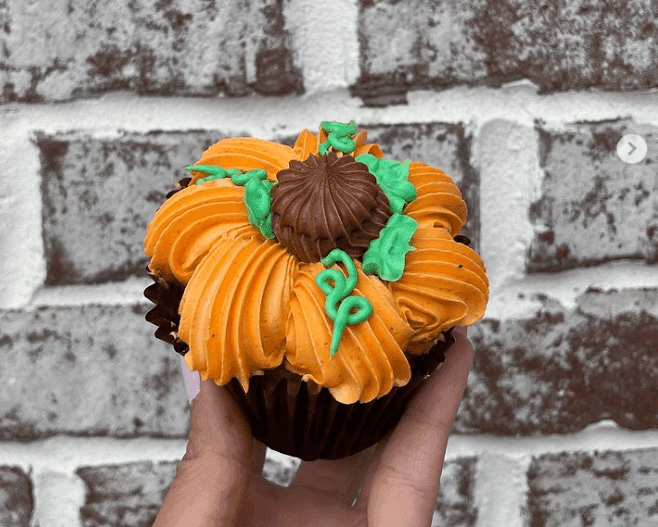 It might be fall, but it's always the right time for handmade ice cream! "Small Cakes" Cupcakery and Creamery combines the best of both worlds this October. Can't decide between ice cream and cake? No worries. How about cupcake infused ice cream?
Your treats are guaranteed to always be the freshest, as "Small Cakes" makes everything in house and only in small batches. Get your fall fix with their pumpkin spice latte and pumpkin cheesecake ice cream flavors – just a minute away from Vista Cay!
Check out their website for a full list of treats here.
Ready to venture out and relish the beautiful Fall weather while discovering the finest offerings Orlando has in store for you? We're confident that whatever treats you decide to indulge in, your stay at Vista Cay will be filled with an abundance of scrumptious, seasonally inspired options to choose from!