Universal's Islands of Adventures Celebrates its 20th Anniversary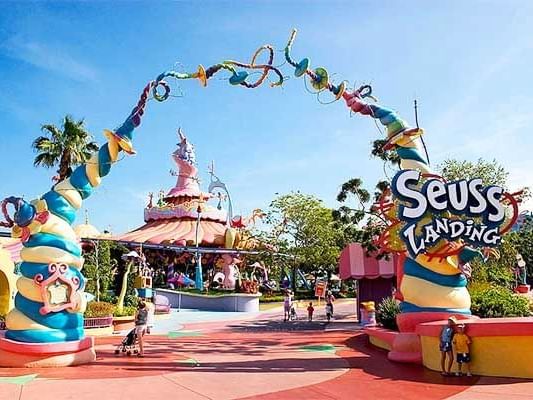 Universal Studios Florida's second theme park in Orlando continues to evolve and create excitement based on some of the most exciting movie releases of the last few decades
Even for those of us who have lived in Orlando for more than a couple of decades, the thought of thinking of a time when Universal's Islands of Adventure was not yet a theme park seems distant. However, it was on May 28, 1999, that this new theme park opened its doors and changed the landscape of Orlando as a multi-theme park vacation destination. As a sibling to the Universal Orlando theme park, which opened a decade earlier, Universal's Islands of Adventure continues to attract guests seeking to immerse in the action and suspense of classic and blockbusting movies.
Much has evolved since that time, but much has also remained the same. For starters, most common areas and pathways remain the same—including the main entrance. However, the evolution is evident in the way guests interact with each other and within the park, now that Wi-Fi is widespread around all areas. This has allowed for an extension of Universal's marketing as people use social media to share photos and their excitement when visiting the theme park. Furthermore, Universal Studios' addition of the Wizarding World of Harry Potter has reshaped the way movies come alive with an extended experience beyond the silver screen.
For those who have visited Universal's Islands of Adventure over the years, they have seen a number of rides that have been since "retired." Among them is the Dragon Challenge—which will soon reopen as Hagrid's Magical Creatures Motorbike Adventure. Given the limited space within the park, the retired attractions have been repurposed into new rides, many of which now have adopted advanced technologies for an enhanced level of entertainment. After all, when Universal's Islands of Adventure first opened connected technology advancements of the time were still in an infant state. Twenty years later the interactive nature of the park allows guests to plan in advance their rides and even interact with characters using their own smartphones.
Vista Cay Resort by Millenium is located 6 miles from Universal Studios, making our property an exceptional choice for getting the most value from a lodging destination. Our property is located near SeaWorld Orlando, The Florida Mall, and countless restaurants and shops. We invite you to check our rates and discover why our resort property is loved by first time guests—and why past guests keep on returning to stay with us.