Universal Reveals Name of its New Theme Park: Epic Universe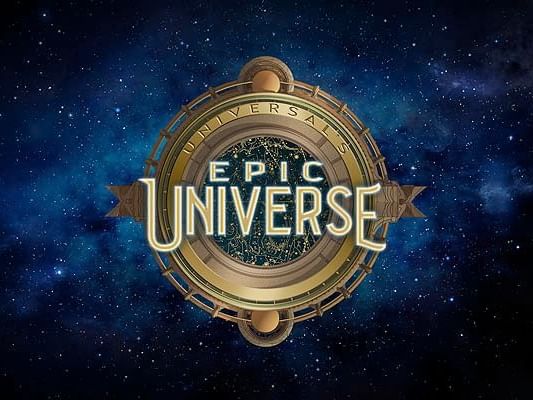 Located a few miles down the road from Universal Orlando and Universal's Islands of Adventure, Universal's Epic Universe will be a massive new theme park
We've said this before—and we'll say it again: Orlando is at War. Now, we're not talking about a quarrelsome and hostile event. We are referring to the aggressive intent by Disney, Universal and SeaWorld to capture the attention (and dollars) of the more than 70 million tourists that arrive to Central Florida every year. And the battle promises to heat up now that Universal's Epic Universe is being built just across the street from Vista Cay Resort by Millenium.
The new Universal's Epic Universe theme park promises an enhanced experience that garners the latest theme park entertainment technologies of the time. Located in a larger tract of land that its siblings, Universal's Epic Universe is now set to become one of the largest expansion plans in an Orlando-based theme park. The area currently being developed for this new theme park shows an expansive 750-acre tract that is as large as Universal Orlando and Universal's Islands of Adventure together.
For years, the rumors were denied by Universal Studios Florida, which claimed that the chatter was related to its Volcano Bay Water Park. However, they finally could not keep the secret any longer and recently broke the news to the excitement of every fan of this entertainment brand. Universal already enjoys a strong reputation for movie-themed attractions, so Epic Universe adds to the strong equity of its Wizarding World of Harry Potter and other theme park lands in its existing theme parks.
Furthermore, Universal's plan is for an immersive theme park in the style of rival parks features a centerpiece iconic structure, surrounded by attractions, shops and restaurants. Vista Cay Resort by Millenium is particularly excited about our new "neighbor" moving in across the street, which assures our resort property a convenient strategic location for the future enjoyment of our loyal guests, once Epic Universe opens its doors.